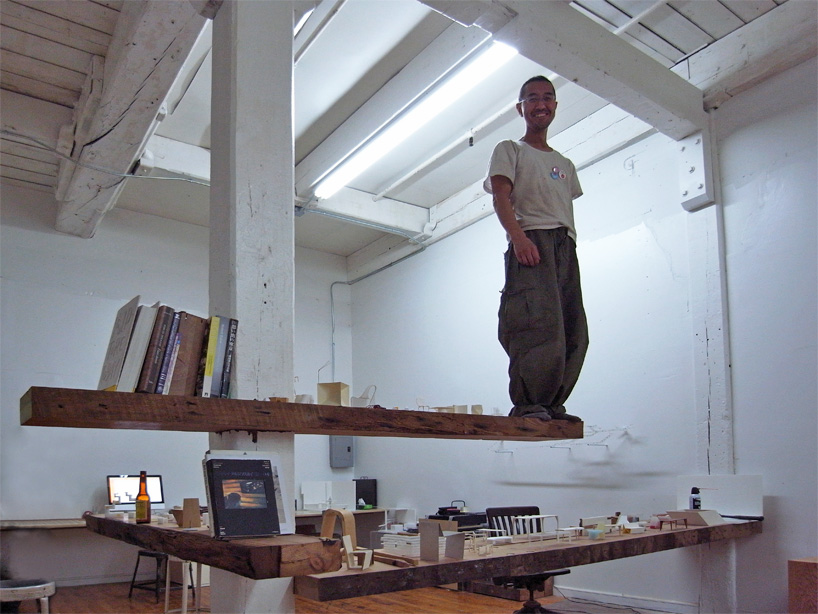 Moments ago, Brooklyn Judge William E. Garnett released Brooklyn designer Takeshi Miyakawa. He had been in jail since Saturday night after being arrested for placing light sculptures inside shopping bags and hanging them from trees and lamp posts over the weekend. The installations triggered a bomb scare, which led to Mr. Miyakawa's incarceration at 2 a.m. Saturday morning.
Instead of releasing the designer on bail set at $250,000 bail Sunday morning, arraigning Judge Martin Murphy remanded him into custody for a mental evaluation that could have lasted as long as 30 days. Mr. Miyikawa's attorney Deborah Blum filed a writ of release Monday morning, which Judge Garnett just granted, allowing him to go free without bail.
Mr. Miyikawa still faces charges on 10 felony and misdemeanor counts relating to the incident, but now he is free to await his next appearance in court, scheduled for June 21.
"I'm very happy my client has been released, and we're going to fight the charges," Ms. Blum said when The Observer caught her exiting the courthouse. "I want to thank everyone for supporting my client, and he wants to thank everyone, too, as soon as he's out."
The story is still developing, so check back for updates. The Observer has been tweeting the hearing, which you can find here.
Update 3:20: Mr. Miyakawa's attorney, Deborah Blum, just exited the courthouse, and said there was a delay in releasing her client but she hopes he is out soon. "I'm very happy my client has been released, and we're going to fight the charges," Ms. Blum said. "I want to thank everyone for supporting my client, and he wants to thank everyone, too, as soon as he's out."