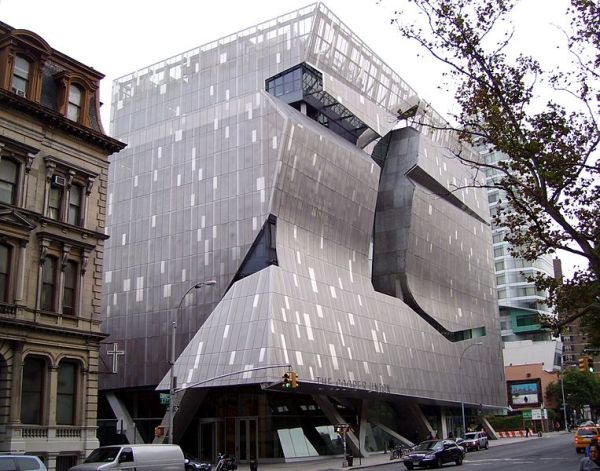 A gravelly voiced Californian who has won "the Nobel of architecture" and an upstate ivy are now poised to transform Roosevelt Island. From Cornell's shortlist of high-profile designers, the university has chosen Thom Mayne, Pritzker Prize winner and principal of LA-based firm Morphosis, to design the school's new satellite campus, to be called CornellNYC Tech.
Mr. Maybe told The Times he believes the new Cornell campus will set the standard for the next generation of university design, even if he has no idea yet what form it will take.
Mr. Mayne said the Cornell project presented an opportunity to contemplate what an academic building should look like in the information age. Should it have the bullpen environments of tech start-ups or the more cloistered layout of established universities? How should it use space to foster collaboration while also carving out areas for quiet reflection?

"There is no modern prototype for a campus," Mr. Mayne said. "You have to have a completely different model which has to do with transparency and exposing social connectivity and breaking down the Balkanization that happens departmentally."

There are no snazzy architectural images yet, nor can Mr. Mayne speculate about what shape the building will take or what materials he might use. "I haven't even seen the site plan yet," he said. The only certainty is that Mr. Mayne will not inaugurate Cornell's new campus by designing some kind of ivory tower.

"I like being able to tell you that I don't have any bloody idea what it's going to look like," he said.
Dan Huttenlocher, the dean and provost of the new campus, told WNYC it was Mr. Mayne's cutting edge work in the East Village that helped him beat out the likes of SOM, which designed the master plan for Roosevelt Island that helped beat out Stanford, and Rem Koolhaas, who designed a celebrated new building for the architecture school in Ithaca.
"That building has engineers and scientists and artists and designers brought together into a common space," Mr. Huttenlocher said, referring to 41 Cooper Square. "Therefore, it really has to respect the different cultures of some different communities and bring them together in some interesting ways."
mchaban@observer.com