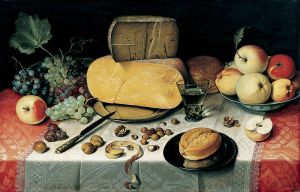 Mayor Michael Bloomberg has staunchly defended New York City's practice of fingerprinting low income residents as a prerequisite for receiving federal food stamp benefits, but it looks like Governor Andrew Cuomo will be implementing a new set of regulations to end the practice.
"There is never an excuse for letting any child in New York go to bed hungry," Governor Cuomo said in a statement released this afternoon. "For too long, requiring finger imaging from those eligible for food stamp benefits has created an unnecessary barrier to participation in the program, causing a negative stigma and keeping food off the table for those in need. By removing this barrier, additional New Yorkers in need will be able to access the benefits they deserve without having to submit to this unneeded and burdensome requirement."
Mr. Bloomberg had often faced criticism over his defense of the issue, and even regular allies like Council Speaker Christine Quinn staked out a passionate position against the policy.
"Today, Governor Cuomo has taken an enormous step forward to end the stigmatization of poverty," Ms. Quinn declared in a joint statement with General Welfare Committee Chair Annabel Palma. Similar press releases have been coming in from Democratic officials in all corners of the city as well.
In a statement provided to The New York Times, Mr. Bloomberg's office maintained the appropriateness of the policy, which is only implemented in the city and the State of Arizona.
"We've found that finger imaging identifies potential duplicate payments and prevents fraud, which saved more than $35 million over the last decade," Robert Doar, commissioner of the city's Human Resources Administration, said. "We remain committed to doing everything we can, consistent with state and federal regulations, to protect the integrity of the food stamp program."