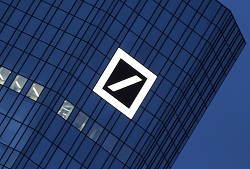 So, Deutsche Bank (DB) settled a U.S. attorney's lawsuit for $202.3 million in damages and civil penalties, prosecutors said today, following allegations that a mortgage unit owned by the German lender falsely certified loans as qualifying for federal insurance.
According to the documents: Loan originator MortgageIT endorsed more than 39,000 loans for Federal Housing Authority mortgage insurance between 1999 and 2009, when in fact said loans failed to qualify for said insurance. Said government agency paid more than $368 million in claims on MortgageIT loans, some of which were falsely endorsed, and including more than $58 million on loans written after Deutsche Bank acquired the originator in 2007.
Said U.S. attorney Preet Bharara in the press release: "MortgageIT and Deutsche Bank treated FHA insurance as free Government money to backstop lending practices that did not follow the rules."
As part of the settlement, Deutsche Bank acknowledged that it was in position to know that MortgageIT's practices didn't conform fully to FHA policy. The lender has set aside funds for the settlement, a spokeswoman told Bloomberg.
(UPDATE: A previous version of this post indicated that the FHA paid claims on $368 million in falsely endorsed mortgages. Prosecutors did not specify total claims paid on false certifications, and the $368 million figure refers to the total amount paid on defaulted MortgageIT loans. We regret the error.)

[DANIEL ROLAND/AFP/GettyImages]