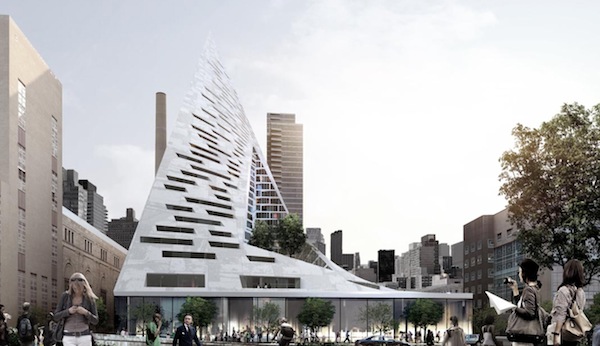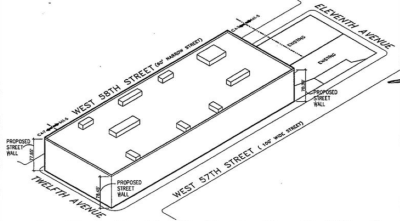 Curbed stumbled on Durst Fetner's closely watched site on West 57th Street and the Hudson, and our blogging comrades discovered that excavation is underway at the site. The Observer has been eagerly awaiting a groundbreaking ceremony, set to coincide with the developers filing for a rezoning to transform the site from a bland four-story box into the dramatic pyramid apartments designed by Danish wunderkind Bjarke Ingels. It appears Durst Fetner is going the quiet route for the time being on the project known as West 57.
When The Observer inquired about an official groundbreaking, a Durst rep responded "
For the building we aren't going to build?" Indeed, what is currently taking place is foundation work in preparation for the BIG building, which still needs to go through the lengthy public review process. "I don't see us doing anything in particular because of the weird nature of the groundbreaking," the Durstee said.
Previously, a land-use application was expected in April or May, so the fact that site work is underway could be a good sign for something coming soon. Something BIG.