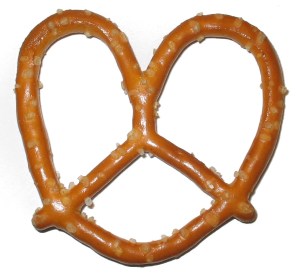 State Senator Adriano Espaillat, campaigning for congress against incumbent Charlie Rangel, has found a ripe target for criticism in Republican presidential candidate Mitt Romney. During his primary contest, of course, Mr. Romney found immigration to be one of the few issues he could stake out a more conservative position than his rivals on, but now that he's entering the general election and seeking the support of Latino voters, his party has stumbled a little in seeking to articulate his beliefs in recent days.
"I think as a candidate, to my understanding, he's still deciding what his position on immigration is. I can't talk about what his position is going to be," Bettina Inclan, the RNC's Hispanic Outreach Director, said in a conference call with reporters earlier this week, for example. She later claimed to have misspoken.
"After twisting himself into a xenophobic pretzel during the Republican Primary season, Mitt Romney is now looking for ways to win the Hispanic vote, while simultaneously appealing to the most extreme, anti-immigrant voices in the country. Enough is enough," Mr. Espaillat said in a statement this morning. "Romney and the Republican Party must end their disingenuous attitude towards immigrants. For their part, Congressional Democrats must buck up and boldly and aggressively seek full-immigration reform."
The district Mr. Espaillat is campaigning for is heavily Latino and Mr. Espaillat has sought to position himself as the most pro-immigration candidate, criticizing Mr. Rangel for failing to show enough leadership to pass the DREAM Act in Congress. For his part, Mr. Rangel has called on the Republican-controlled New York State Senate to pass a state version of the bill.
Also in the race are businesswoman Joyce Johnson, former DNC political director Clyde Williams, and community activist Craig Schley.