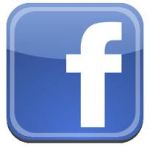 While Facebook (META) dominated the news, Warren Buffett's secretive investment banker slipped into a New York courthouse. That and more in today's Wall Street roundup.
Falling out? NYSE Euronext approached Facebook yesterday about listing the company's stock on the New York Stock Exchange, a move which would be a bigger blow to Nasdaq than any punishment regulators dole out for bungling the first day in Facebook trading.
Meanwhile, plaintiffs' lawyers circled the offering, with one group filing a class-action suit asserting that Mark Zuckerberg and his bankers concealed material information from some investors. The flap arose, you'll remember, when reports surfaced that research teams at Morgan Stanley (MS) and other underwriters cut revenue guidance in the days leading up to the offering—but only shared that research with more preferred clients.
Whether those moves violated securities law falls into a gray area, the experts said. If research teams at Morgan Stanley and other investment banks cut guidance based on information in the publicly-filed S-1 document, it's likely that neither Facebook nor its bankers ran afoul of regulatory law. That doesn't mean it's good law.
Morgan Stanley CEO James Gorman took the unusual step of joining a May 17 conference call to discuss the pricing of the Facebook IPO. Facebook CFO David Ebersman sought to maximize his company's haul and limit the pop to 10 percent, unnamed sources told Bloomberg.
Top secret: Prosecutors called Byron Trott, the Goldman Sachs investment banker who landed Warren Buffett's $5 billion investment in the firm in Sept. 2008, to testify in the insider trading trial of former-McKinsey CEO Rajat Gupta. The government says that Gupta, who was a Goldman director at the time, tipped hedge fund manager Raj Rajaratnam to the Buffett deal, which Mr. Trott told the jury "was about as top secret as you can get." Discretion is not a quality lightly valued by Mr. Trott, who now runs his own investment firm. He's been known to fire underlings for talking business in the elevator, according to The New York Times.
Bankia bailout: The Spanish government will inject an additional $11 billion in Bankia SA, Spain's fourth-largest lender. That's encouraging. Economy Minister Luis de Guindos told Spanish lawmakers that Bankia "is a specific case and it's not correct to extrapolate its problems to the rest of the Spanish financial system." From this distance, that doesn't sound so reassuring.
Countdown to Grexit: A Citigroup (C) analyst Willem Buiter is targeting Jan. 1, 2013 for Greece's exit from the eurozone. An aggressive policy response will likely keep other euro-exits, but won't stave off higher borrowing costs or recession, according to Buiter.
Big moves: Citigroup named Anthony Santomero, former president of the Federal Reserve Bank of Philadelphia, as chairman of its main banking subsidiary. He replaces Michael O'Neill, was in turn replaced Richard Parsons as Citigroup chairman earlier this spring.
JPMorgan is naming Joseph A. Walker senior vice chairman of its investment-banking unit. Mr. Walker spent 22 years at the bank before leaving in 2001, and led the firm's technology, media and telecommunications unit from 1998 to 2000.
Slow lane: A start-up is trying to lure mutual fund managers to a new stock exchange by prohibiting high-frequency traders.
Triple bogey: Membership fees are down at Tokyo's three top golf clubs, signaling tough times ahead for that city's commercial real estate market.
Long shot: An Australian bookie is offering 5-to-1 odds on Facebook finishing 2012 at $38 or higher.