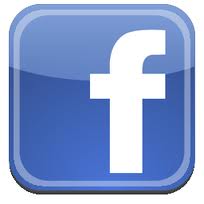 The Facebook IPO keeps growing, a new source of irony in JPMorgan's losses and an old player heads goes in for a fresh helping of mortgage bonds. That and more in today's Wall Street roundup.
Who needs revenue? The world's largest social network may yet challenge the record for the world's largest IPO, as Zuck & Co. increased the price range for Facebook shares, then increased the shares offered by 25 percent, valuing the offering at as much as $16 billion. Those numbers place Facebook in the neighborhood of GM—$15.8 billion, expanded to $18.1 when underwriters exercised an option to sell more shares given high demand—and Visa, which raised $17.9 billion, later raised to $19.7 billion.
It hardly seems to matter that some ads aren't translating into product sales.
Goes around, comes around (JPM): Hedge funds weren't the only ones to jump at the chance to snap up credit default swaps on the cheap from JPMorgan's chief investment office: Turns out JPMorgan's own Strategic Investment Opportunities Fund, which runs $13 billion in client money, accumulated $380 million in credit insurance identical to the type the London Whale was selling. Which one wag suggests means the metaphorical walls meant to keep information segregated between different parts of the bank appear to have been working.
Goes around, comes around (AIG): Remember when the Federal Reserve bailed out AIG to the tune of $182 billion, assuming devalued securities from the insurer in the process? Now AIG is buying some of those assets back, including $600 million in commercial mortgage-backed securities, or CMBS.
Rush for the Grexit: This is sort of scary: Greek savers withdrew at least 700 million euros—$894 million—on Monday, as speculation rises the country may exit the eurozone. Reuters reports that withdrawals continued at the same rate on Tuesday, adding that for the moment, there aren't lines outside the banks. But when you have to mention it as a possibility…
Understocked? E-mails included in judicial filings by Overstock.com appear to show that Goldman Sachs and Merrill Lynch traders intentionally failed to find and deliver borrowed shares for short-selling clients. Overstock lawyers said that the banks' behavior caused widespread short-selling of Overstock's stock.
Battle of the Sexes: In the wake of Ina Drew's exit from JPMorgan, Time dusts off this old question: Do women make better traders than men?
Swiss miss: Credit Suisse told New York State regulators that it would eliminate 126 bankers in its Manhattan offices.
Pepsi Next? Activist investor Ralph Whitworth's Relational Investors took a $609 million stake in Pepsi last quarter, according to filings.
Preaching to the choir: President Barack Obama told rich private equity guys he believes in free enterprise.