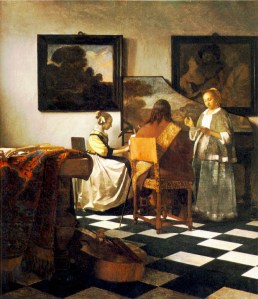 A swarm of FBI agents descended today on the Manchester, Conn., home of mobster Robert Gentile, whom some believe may have information connected to the 1990 robbery of the Isabella Stewart Gardner Museum in Boston, The Washington Post reports. While the FBI says it is searching for weapons (the agency has a new warrant that allows for the use of "ground-penetrating radar"), Mr. Gentile's attorney, Ryan McGuigan, asserts that officers are there to search for paintings stolen in the heist, including pieces by Rembrandt, Vermeer and Degas that are said to be worth hundreds of millions of dollars.
The article continues as follows:
"This is nonsense," McGuigan said. "This is the FBI. Are you trying to tell me they missed something the first time? They're trying to find $500 million of stolen artwork. … All they're going to find is night crawlers."

A federal prosecutor said in March the FBI believes Gentile had some involvement with stolen property related to the 1990 heist at Boston's Isabella Stewart Gardner Museum. Thieves disguised as police officers struck as Boston finished celebrating St. Patrick's Day, binding two guards before stealing masterworks by Rembrandt, Vermeer, Degas and Manet worth more than a half-billion dollars.
Thank you to Blouin Artinfo's In the Air blog for bringing this to our attention.