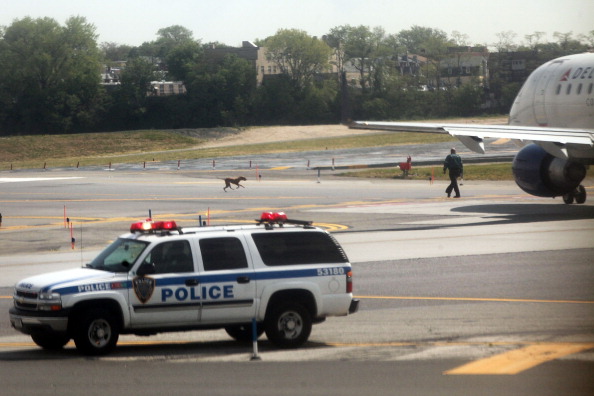 Another week, another list of the worst airports, another crash-and-burn for New York. As The Observer explored earlier this year, New York City, despite its apparent status as capital of the world, has some of the worst airports therein (though also some of the best).
The reasons are complicated, but the case remains the same, and it was just reaffirmed by Travel + Leisure, who surveyed its readers for the first time to determine the best and worst airports in America. Topping the bottom of the list was LaGuardia, and JFK and Newark came in fourth and fifth, respectively, in terms of terribleness. Here's what they had to say.
No. 1: LaGuardia
Dilapidated La Guardia hasn't aged well. The airport has the dubious honor of ranking the worst for the check-in and security process, the worst for baggage handling, the worst when it comes to providing Wi-Fi, the worst at staff communication, and the worst design and cleanliness. If there was a ray of hope, its location, which ranked 16th, was considered superior to six other airports.

No 4: JFK
Ease of getting a taxi may be the best thing to be said about JFK. You will wait—and wait—in check-in and security lines, likely wait again for your luggage, encounter a less than helpful, and wander in vain looking for a Wi-Fi signal. All of these were ranked 19th by our readers. Even worse is the airport's location (21st) in relation to the nation's largest city. Taxi!

No. 5: Newark International
Ah, Newark. It leads the other two New York–area airports, but that's not saying much. While readers ranked it 11th for location and convenience, its other scores—16th for staff communication and a string of 18th places for design, cleanliness, baggage handling, and miserable check-in and security lines—are near the bottom of the barrel.
At least the only way to go is up.