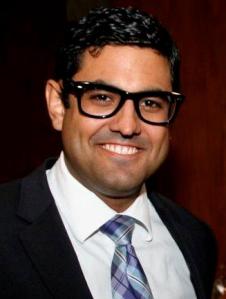 Attorney Jason Otaño, who works in Brooklyn Borough President Marty Markowitz's office and was previously expected to run for term-limited Councilwoman Diana Reyna's seat in 2013, now looks to be running instead against State Senator Martin Dilan this year. A tipster told The Politicker that Mr. Otaño was running last week, and indeed today he registered a campaign committee for the move.
Mr. Dilan who's represented his northern Brooklyn district since 2002 and before that served in the City Council, won't be easy to topple over as he's a close ally of Brooklyn Democratic leader Vito Lopez and his district contains the core of Mr. Lopez's electoral influence.
However, factions opposed to Mr. Lopez's leadership are sure to make helping Mr. Otaño's candidacy one of their high priorities this year, and if Mr. Otaño can raise sufficient money to increase his name recognition (which is what his campaign committee will allow him to do), he could potentially make this a campaign.
Of course, Mr. Dilan is not the only Dilan running for office in northern Brooklyn this year — his son Councilman Erik Dilan is currently running against incumbent Rep. Nydia Velázquez.
Mr. Otaño didn't return requests for comment last week and did not immediately return one this afternoon.