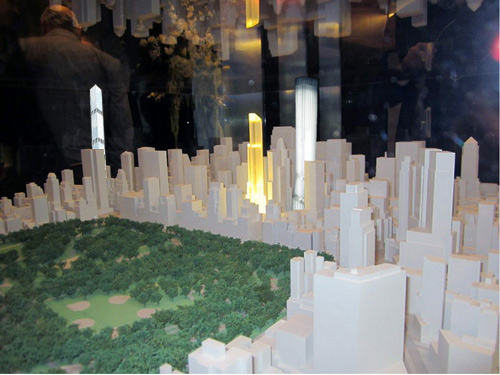 Last night, The Observer got a glimpse of the super-tall residential tower Gary Barnett has planned for Broadway and 57th Street, just one block away from his already very tall One57.
Our good friends at Curbed picked up on this and were brilliant enough to photoshop the two onto the same skyline. It is quite the striking image, but not quite complete.
After all, rival 432 Park is already underway—and looking for more investors, if you're interested, as The Journal revealed yesterday—so we figured, what the hey, let's put them all together.
Welcome to your new skyline, circa 2015.