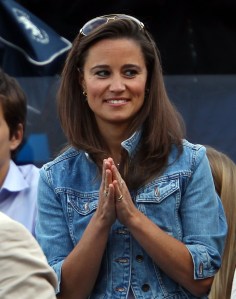 Historically, Memorial Day is a somber holiday—we all take off of work to commemorate fallen soldiers. But since we already celebrate our men in uniform on Veteran's Day, the long weekend at the end of May is also an excuse for a bacchanal to celebrate the upcoming summer. Pools open, grills are dusted off and white tennies are spit shined for the courts.
And since this is the weekend of rebirth, what better chance for us to sit down and think about what really want out of this summer? Pippa Middleton moving to New York (or better yet, Brooklyn!); an Arsenio Hall comeback tour post-Celebrity Apprentice; the cancellation of Jersey Shore; the rise of Facebook stock; and the fall of John Travolta.
While the elections may be time for cautious optimism and a rally for action, we're much more interested in keeping track of the issues addressed on James Franco's Huffington Post blog. Between tackling the major interests of the day—like ghost tours, what it's like hanging out with Nicolas Cage, commencement speeches written by friends and that time he met President Barack Obama—the auteur and man of (too) many words has been using his platform to take potshots at The New York Observer.
Not that we're knocking his new career. If anything, Mr. Franco is an inspiration to graduates: work hard, study and collect Ivy League degrees like they are Pokemon cards, then one day Arianna Huffington may let you write for free on her website.
That's the kind of sunny future we wish for all of you this Memorial Day.