On the night of the Met Ball, the Marc Jacobs boutique in SoHo was vandalized by a French street artist named Kidult, just like Supreme, Louis Vuitton, and Hermes had done to them. The next morning, Marc Jacobs
made light of it
by turning it into a canny social media (and thus: marketing) joke. After that, Marc Jacobs and Company decided
to turn it into a $689 T-Shirt
, and moreover, turn an indictment of capitalism into an indictment of street art.
Needless to say, Kidult is pissed.
He recently fired off a few unhappy Tweets to let the world and his followers know how he feels about Marc Jacobs' appropriation of his art:

And Re-Tweeted by Kidult to his followers: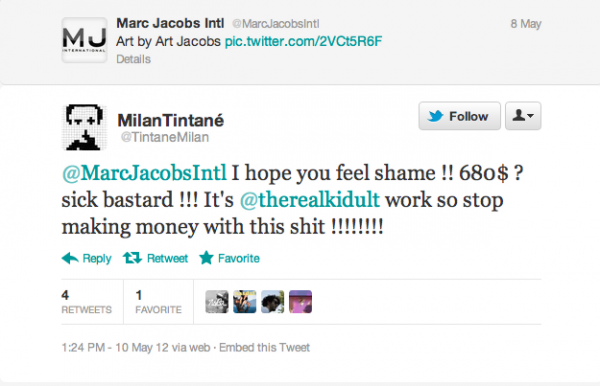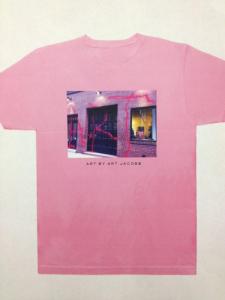 As far as the Marc Jacobs store and its employees are concerned: They seem to still be having a great time with this.
Anyone in SoHo this weekend who happened to stroll by the Mercer Street boutique would've spotted this in the window: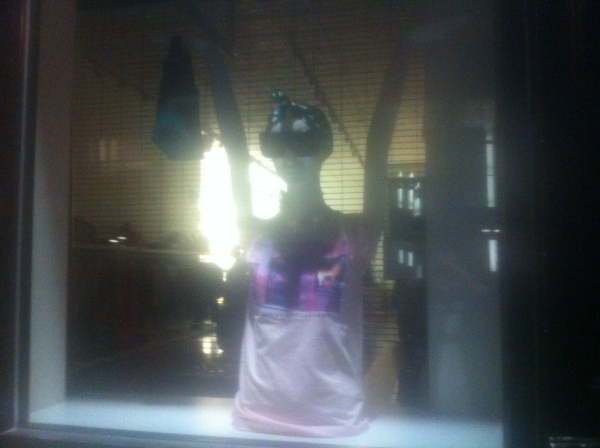 For those who rightly can't make out this poor piece of citizen photography, that it is a mannequin, in the window display of the Marc Jacobs store in SoHo, wearing a green bandanna, sunglasses, a Marc Jacobs bag, and of course, the now-infamous Art by Art Jacobs "piece" (pictured above): A light pink shirt, with a photograph of the vandalized Marc Jacobs store, that retails for almost $700. And yes, they're actually selling it.
The Observer contacted a press representative for Marc Jacobs to ask: Does Mr. Jacobs himself know about all of this? Was he involved in any of the direct decision-making? Have they sold any of the shirts? And finally, who the hell is running their Twitter feed, and have they been promoted over the last two weeks? The fashion label has yet to return a request for comment.
fkamer@observer.com | @weareyourfek