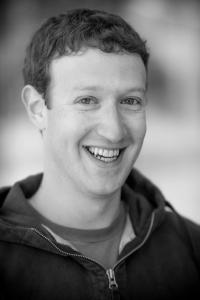 Facebook founder Mark Zuckerberg gave a $100 million grant to the public school system in 2010. Now, according to CBS News, officials are considering using some of that cash on buyouts to get rid of poorly performing teachers. 
Newark's public schools are currently dealing with a financial crisis and the city estimates the school system currently has 300 more teachers than it needs because the number of students has declined.
Superintendent Cami Anderson doesn't want to lay off teachers because tenure rules would require her to fire the least senior staff rather than the poorest performers. Mayor Cory Booker described the situation on Friday at a meeting of the Education Writers Association in Philadelphia.
"If we could fire the 300 or 400 lowest-performing teachers, she wouldn't have a financial crisis," Mr. Booker said of Ms. Anderson's situation. "But her crisis right now is based on the fact that she can't get rid of teachers that way."
As of this writing, neither Mr. Zuckerberg or Mr. Booker have responded to requests for comment on this story.