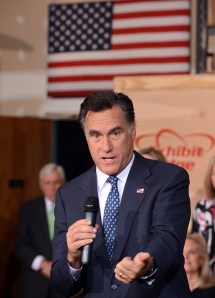 After President Barack Obama's campaign released a television ad attacking Mitt Romney's record at Bain Capital, Mr. Romney's campaign shot back with an ad crediting him with helping to build a company called Steel Dynamics.
"SDI almost never got started. When others shied away, Mitt Romney's private sector leadership team stepped in," a narrator says in the ad.
President Obama's ad accused Mr. Romney and Bain of employing "vampire"-like tactics that drove a steel company in Kansas City to bankruptcy and resulted in workers losing their jobs and pensions. In Mr. Romney's ad, which was released online, a succession of Steel Dynamics workers describe Mr. Romney's backing of their company as "the perfect entrepreneurial story" and the embodiment of the "American Dream."
Watch Mr. Romney's new web ad, which is titled "American Dream" below.
[youtube http://www.youtube.com/watch?v=Q2w7iXazNso]