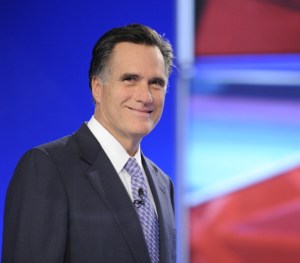 In an appearance on Sean Hannity's Fox News show last night, Mitt Romney blasted President Barack Obama's approach to the Middle East.
"I think the president's foreign policy is generally characterized by an effort to try to make friends with some of the world's worst actors," Mr. Romney said. "In some cases, to show good faith by providing things forom the U.S. that hopefully will convince people that we're good guys. I think that's a mistake."
Mr. Romney said he'd make other countries work to earn America's friendship.
"I think the right course for our foreign policy is to communicate our strength, our determination and to indicate that, if people want to be friends with America, that they're going to have to hold to the prinicples that we find dear," he said.
He cited the situation in Syria, where President Bashar Al-Assad has been engaged in a brutal struggle to remain in power, as a case where the president should get tougher and seemed to indicate support for military intervention in that country.
"For instance, in Syria, which is one of the great opportunitiess for America and for the world right now to separate Syria from its connection with Iran," said Mr. Romney. "We should be leading in Syria. That doesn't mean being on the ground there necessesarily, but it does mean helping lead an international effort to get rid of Assad and to return Syria to the people there."
Mr. Romney also criticized the president for not doing enough to ensure a favorable outcome after the Egyptian revolution that began last year.
"The president's efforts, I think, with regards to Egypt suggest a lack of recognition of the very different and disturbing course that the nation appears to be taking," Mr. Romney said. "This Arab Spring has become an Arab Winter under the president and I don't see the kind of leadership and strength there that I think the American people expected when they saw Mubarak leave."
Watch clips from Mr. Hannity's interview with Mr. Romney below.