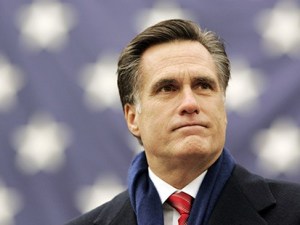 Mitt Romney's campaign is continuing to keep their focus on the economy with a new web ad that tells the stories of Americans who are unemployed or underemployed under President Barack Obama. The ad features brief interviews with struggling workers in Iowa accompanied by a moody piano soundtrack.
"Hope and change has not been kind to millions of Americans, but they still believe in this great country, and deserve a leader who believes in them: Mitt Romney," the narrator said in the ad.
Mr. Romney's campaign has continually pushed to make the sluggish economic recovery the central focus of this campaign. President Obama's team has countered by attacking Mr. Romney for his career at private equity firm Bain Capital.
Mr. Romney's new ad will air online. Watch the video below.
[youtube http://www.youtube.com/watch?v=kEGtgnZGVzA]