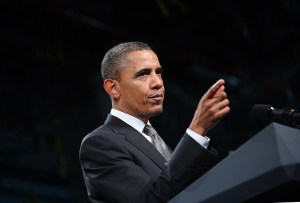 This morning, the Obama campaign rolled out a new ad blasting Mitt Romney's record as co-founder of Bain Capital. Mr. Romney's campaign fired back by challenging the veracity of the ad and the president's "failed record" on the economy.
"We welcome the Obama campaign's attempt to pivot back to jobs and a discussion of their failed record.  Mitt Romney helped create more jobs in his private sector experience and more jobs as Governor of Massachusetts than President Obama has for the entire nation," Romney campaign spokeswoman Andrea Saul said in a statement. "President Obama has many questions to answer as to why his administration used the stimulus to reward wealthy campaign donors with taxpayer money for bad ideas like Solyndra, but 23 million Americans are still struggling to find jobs.  If the Obama administration was less concerned about pleasing their wealthy donors and more concerned about creating jobs, America would be much better off."
The ad focuses on the story of a Kansas City company, GST Steel, which filed for bankruptcy in 2001 leading many workers to be laid off and to lose their pension benefits. In the ad, former GST workers blame Bain for mismanaging the company.
"It's like a vampire they came in and sucked the life out of us,"
Another worker, Joe Soptic, said Bain's treatment of GST shows Mr. Romney is not fit to be in the White House.
"He's running for president and, if he's going to run the country the way he ran our business, I wouldn't want him there," Mr. Soptic said in the ad. "He would be so out of touch with the average person in this country."
Though Mr. Romney was with Bain Capital when the company acquired GST in 1993, he left the company in 1999, two years before GST was closed. Ms. Saul pointed this fact out in another email to reporters that included a link to a Daily Caller article pointing out previous Obama campaign ads have been criticized for focusing on stories about Bain that occurred after Mr. Romney left the company.
The GST Steel ad will air in Ohio, Pennsylvania, Virginia, Iowa and Colorado. The Obama campaign also created a longer version of the ad for a website, RomneyEconomics.com that focuses on stories about Bain Capital. Watch the GST Steel TV ad below.
[youtube http://www.youtube.com/watch?v=sWiSFwZJXwE]