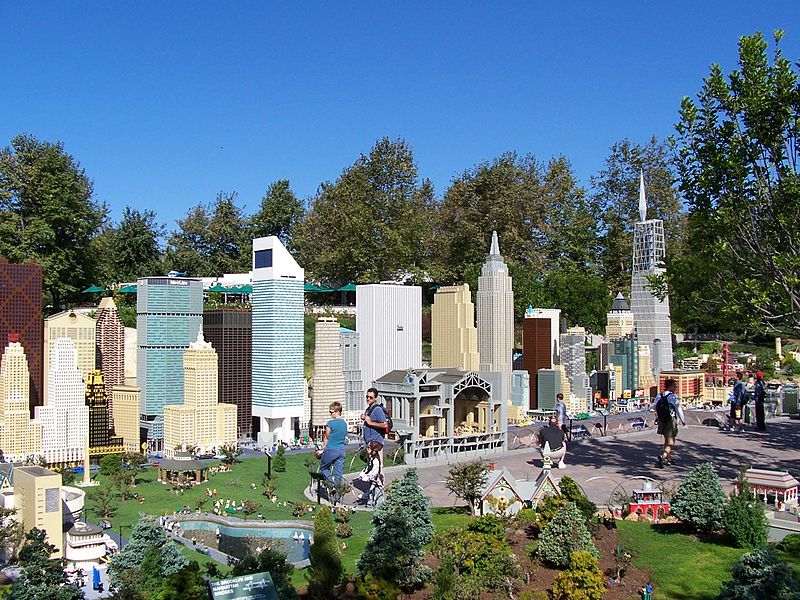 Finally, a reason to go to Yonkers!
And we have entertainer extraordinaire Bruce Ratner to thank for it, too.
Mr. Ratner's massive, corruption-laced Ridge Hill development will be getting New York state's first Legoland, according to The Journal.
Forest City Ratner Cos., the developer of Ridge Hill, has leased a roughly 33,000-square-foot space to Merlin Entertainments, of the U.K., which operates half a dozen other Legolands in the U.S. The stores sell Lego sets and offer a number of attractions for children ages 3 to 10 based on the popular building toy.

Ridge Hill's Legoland will feature a pit filled with soft Legos, classes, rides, party rooms and a cinema. It also will have a "Miniland" with iconic buildings designed out of Lego pieces, including the Empire State Building and the new Ground Zero tower known as One World Trade Center that is nearing completion in downtown Manhattan.
According to The Journal, Ridge Hill has struggled amidst the recession and is looking to diversify its offerings to draw new visitors. The 91-acre complexes includes 1.3 million square feet of retail and 500 apartments. In addition to economic woes, the project has been tarnished by a bribery scandal involving a local councilwoman who actively lobbied for the project. Maybe the place just needs a new arena to make it work?
That said, Mr. Ratner really does seem to be a kid at heart, between bringing the Nets back to Brooklyn and LEGOs to Westchester. What's next, a circus at the base of 8 Spruce Street?