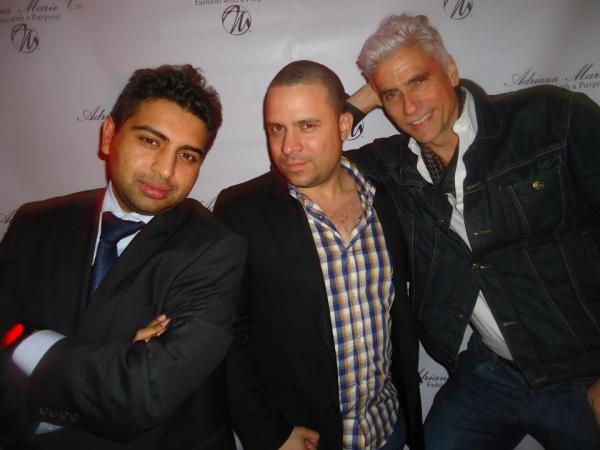 "Luxury concierge" Robert Giuliano boasted of being able to get clients into everything from Fashion Week events to Presidential inaugurations, but the only thing his client's cash financed was his own lavish lifestyle, the Manhattan District Attorney's office alleges.
The party is over for the 36-year-old Brooklyn resident, who has been indicted on charges of identity theft, forgery, grand larceny, falsifying business records and resisting arrest.
Mr. Giuliano drew in those eager to gain entree to the upper echelons of society through his Giuliano Group Concierge website, whose less-than-stellar execution should have alerted even out-of-town naifs that he might not be able to carry through on invites to inaugural balls, celebrity parties or red carpet events.
"We offer access for our elite clientele to attend Award Shows, Movie Premieres, Celebrity Parties, Red Carpet Events, VIP TV Show tickets and Television Show Set Visits, Extreme Adventures and other ultra-exclusive A-List events and experiences,"  the site brags beneath a picture of the very smug-looking group.
But after getting access to client's credit cards, Mr. Giuliano bought a luxury experience for himself, charging thousands of dollars for his high-end hotel stays and bar tabs, according to Manhattan D.A. Cyrus R. Vance Jr.
One client, who had booked a room at the W Hotel on Lexington Avenue and East 50th Street through Mr. Giuliano's website, tried to check in only to find that he had booked the room under his own name, then used her credit card to cover a previous stay's food and drinks, charging more than $6,000, the District Attorney alleges.
A few weeks later, after being authorized to book another client's room at the Mercer Hotel, Mr. Giuliano allegedly forged the client's signature to pay for his stay at a different W Hotel, where he rang up more than $5,000 in food, drinks and expenses.
No word on whether Mr. Giuliano also tried to scam the less affluent clients that were drawn to his site, lured in by promises of two-hour walking tours and information on drink specials at various bars.
The investigation is continuing, the D.A. said. The Observer tried to reach Mr. Giuliano at the number listed on his website, but the man who answered told us that the number did not belong to Rob Giuliano or the Giuliano Group, leading us to wonder if Mr. Giuliano had stooped to stealing phone numbers.
kvelsey@observer.com