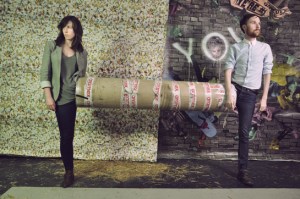 As part of its benefit auction this Thursday, Performa–the nonprofit performance biennial in New York–will auction off, for the first time, live performances by two artists, Ryan McNamara and Derrick Adams.
The starting bid for Mr. McNamara's performance will be $3,000. (Mr. McNamara participated in the 2009 and 2011 editions of Performa). The winning bidder will get a live appearance by the artist–he'll show up at whatever location the bidder wants with props and will hold a performance session with the buyer similar to his recent show at Elizabeth Dee Gallery. This means he'll set up a documentary performance still and photograph it.
Mr. Adams, who was included in Performa 05, will stage a kind of live puppet show at the location of the winning bidder's choice that is related to his recent "Communicating with Shadows" series. The bidding for that starts at $2,500.