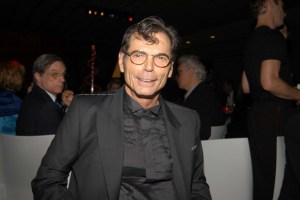 Back in the 1970's, Richard Tuttle's art was a hard sell for many curators and museum goers. The story goes that his very adventurous 1975 show at the Whitney Museum helped lead to the firing of curator Marcia Tucker, who went on to found the New Museum.
Thirty-seven years later, though, Mr. Tuttle is being welcomed through the door's of some of the nation's most august institution. The Getty Research Institute announced that he has been selected as an artist in residence and one of the participants its Scholars Program, an annual initiative that brings together 45 people to conduct research under a certain theme. This year's theme is "color."
Mr. Tuttle's project is called "Researching Research." He'll work on that from September 2012 to June 2013.