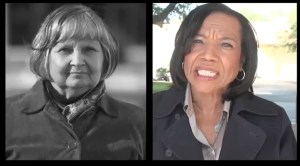 Mitt Romney's presidential campaign defended him from the Obama campaign's continued attacks on his past career with Bain Capital with a new web video released this morning accusing the president of focusing on Mr. Romney's old firm rather than the problems people are facing in the current economy.
"Despite President Obama's attempts to make the country forget about his dismal record, the American people remember. There are millions of stories from the Obama economy that reflect his failure to make things better," said Gail Gitcho, the Romney campaign's communications director, in a press release announcing the video. "Too many Americans have lost their jobs, lost their homes, and fallen into poverty under this president. They are tired of being tired. They want good jobs, rising incomes, and hope for a better tomorrow. They want to believe in America again. And that is what this campaign is going to be about."
The new video, which is called "Stories From The Obama Economy," begins with footage of President Barack Obama defending the attacks on Bain earlier this week.
"This is not a distraction, this is what this campaign's going to be about," the president says.
Text flashes across the screen disputing President Obama's statement.
"No Mr. President, it's about this…"
The clip continues with several people describing stories of filing for personal bankruptcy, having trouble finding work, going into foreclosure, being laid off and trying to make ends meet on low wages.
"I expected great things from the president when he was elected, and now, it's just a feeling of disappointment that he hasn't been able to fulfill all of the things–all of the changes that he talked about," a woman says as the video ends.
The clip ends with a shot of the campaign slogan "Believe in America" followed by the date of the election, November 6, 2012.
Watch Mr. Romney's new web video below.
[youtube http://www.youtube.com/watch?v=ih6I0zsyIw0&w=560&h=315]