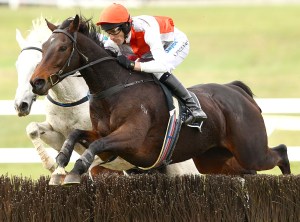 Attorney General Eric Schneiderman is suing the board of directors for the Thoroughbred Retirement Foundation, a large nonprofit organizations dedicated to taking care of retired thoroughbred racehorses, for failing to take care of the 1,100 retired horses in its herd.
"New York and the nation need the Thoroughbred Retirement Foundation to succeed. But unfortunately, TRF's board has driven this vital organization into the ground, threatening its mission and the very horses it is supposed to protect," Mr. Schneiderman said in a statement announcing the lawsuit. "Despite my Office's efforts to encourage reform, TRF's current directors have proven incapable of turning around the dire situation they have created. The time has come to give new leadership a chance."
Mr. Schneiderman is calling on the organization's board of directors to be replaced so anther group of individuals can take over and more carefully oversee the retired horses. The organization's current leadership, according to his investigation, have let problems run rife in its herd, including providing no treatment for injuries and open wounds, let alone basic veterinary care.
As his office oversees charitable organization, Mr. Schneiderman has a substantial amount of authority regarding non-profits like the TRF.
"Through his lawsuit, Attorney General Schneiderman seeks to restore stability and financial viability to TRF by instituting a board capable of fulfilling TRF's charitable mission," the statement read. "As the lawsuit proceeds, the Attorney General will seek expedited discovery and inspections to determine whether interim relief is needed to prevent any new serious harm to TRF's horses."