Publisher: Bacall & Associates
Kindle Price:
$4.99
Lending on Kindle Prime: Free
Print Price:
$19.95
Reviews:
Six total, all positive
: "This book is like the book Your Money or Your Life but for weight loss. In the book Your Money and Your Life, the authors describe the emotional relationships that we have with money and how those emotions get in the way when it comes to saving and spending money. This book explains and details how your emotions about eating and weight loss get in the way of your eating habits and your success or failure with diet programs. This book is clearly written and powerful. If you have, like I have, a complicated relationship with food and weight loss (or even if you have just tried to lose weight and have failed), read this book."
dgrantobserver
Publisher: CreateSpace
Kindle Price
: $3.99
Lending on Kindle Prime: Free
Print List Price:
$13.99
Reviews
: I have to admit a teensy part of me was worried that BRAINRUSH II wouldn't be as good, as BRAINRUSH, the first book. Well folks, worry NO MORE! Grab a parachute, floatation device, helmet, plenty of weapons, flashlight, water and MREs, for this action-packed, adrenaline laced trip.
dgrantobserver
Kindle Price
: $.99
Lending on Kindle Prime: Free
Reviews:
Not Science Fiction
: Any time this writer brings science into the story he gets it wrong! I'm not talking about advanced, indistinguishable-from-magic science; I mean ordinary, everyday science and technology. Rockets that can barely reach the Moon are labeled "interstellar", centrifugal force on the space casino produces an artificial gravity in which "up" is "out"; and the topper, when the bad guy is holding the good guy at gunpoint on the Moon, he can't fire the pistol because there's no air. I read all the way through this book popping up indignantly every couple of pages because of some "science" that was not only wrong but stupidly wrong. Advice to the writer: no more science fiction!
dgrantobserver
Kindle Price
: $6.99
Lending on Kindle Prime: Free
Print List Price:
$14.95
Reviews:
Feelings Matter
: She writes this book from her journals during therapy (I am guessing) and connects her eating to her emotions, and tells us all the details of her emotions, and therapy. Very very little on how she loses her 15 pounds. Some very iffy advice, including the advice that dairy causes cancer. Twice the recipe for a baked apple with low sugar maple syrup (nutrasweet if the iffy one in my opinion). Yep, 15. She was abandoned, she was molested - she has some real issues, but they were of no help to me on my journey.
dgrantobserver
Publisher: Publicious Self-Publishing
Kindle price
: $1.99
Lending on Kindle Prime: Free
Print List Price:
$12.99
Reviews:
Edge of seat reading
: This book is based on the same character as Diana's first book, The Naked Room, Susan Prescott. She is a thoroughly believable character whose life is very realistic. This book had me on the edge of my seat, being lazy and waiting for the author to reveal the murderer, which Diana made me read almost until the end to resolve. I would recommend this book to anyone who enjoys murder mysteries set in real life.
dgrantobserver
Kindle Price
: $2.99
Lending on Kindle Prime: Free
Reviews
: I have quite a few cat books in my home library, but this one takes the cake. Only someone who knows cats very well could write "The Cat Manual." The author translated this from the written cat language that was typed out on his mother's computer by her cats.
dgrantobserver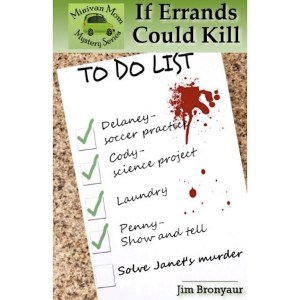 Bad news for anyone who thought they were going to be the next EL James: As it turns out, half of self-published are making less than $500 a year off their books. Now, the numbers are skewed a little bit higher for the first comprehensive study ever done on the subject, with the average pull-in for self-publishers at $10,000. But that's only because–much like in the rest of America– 10% of the market was bringing home enormous figures, leaving the other 90% with very low sums…and half with less than a grand a year for their work.
And we think we know why.

Thanks to Amazon Digital Services, almost any yahoo can write a book and put it online, charging only 99 cents and hoping the price is low enough to attract enough buyers. But as we scrolled through some of the more ridiculous titles in Kindle's library–all of which were either published by ADL or through a self-publishing company– we noted that almost all of these titles could be purchased for free, via The Kindle Owners' Lending Library and Amazon Prime: Services that work like a digital library and let you get these books for free for a month. (If you turn off your WiFi, you can actually keep them as long as you want.)
Kindle does not pay authors to give their books out for free, the idea being that the exposure is its own form of free publicity.
Just something to think about next time you sign up with Amazon to self-publish your erotic Twilight fan-fiction.