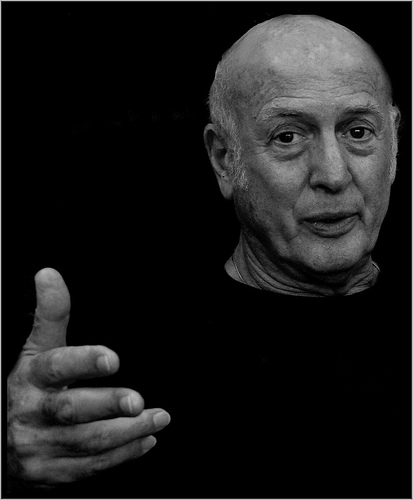 Yakety Yak, hit songwriter Mike Stoller and his musical wife Corky Hale won't be coming back… to the Greenwich Village condo they just sold for $1.4 million, according to city records.
Not a musical instrument is in sight in this pad belonging to Ms. Hale and Mr. Stoller, one half of the decade-spanning hit songwriter/producer duo Lieber and Stoller that created hits like "Hound Dog" and "Jailhouse Rock," then went on to write and produce some of the biggest hits of the last half-century, including "Stand By Me" and the  musical "Smokey Joe's Cafe."
Ms. Hale is also a big deal in the music world—she's performed with Tony Bennett, Barbra Streisand and Liberace.
The couple's somewhat bland two-bedroom condo at 63 Downing Street doesn't show any evidence of their star-studded life (looking at the listing photos we wondered, much like Peggy Lee, "Is That All There Is?"). But then, the spot was only a pied-a-terre for the couple, who also own a large home in Los Angeles.
And while it's not "On Broadway," the apartment, listed with Brown Harris Stevens broker Vince Maturo, was clearly a very good deal. The property was snapped up by Michael A. Maurice within 17 days of being listed at $1.39 million.
The condo is clearly just what Mr. Maurice was "Searchin" for, with south- and west-facing windows, a big, windowed kitchen, two recently-renovated bathrooms and good closet space. It also has a terrace, but any renovation plans must wait for the commercial tenant below, according to the listing.
We wonder if Mr. Stoller and Ms. Hale, who have owned the condo since 1988, sang "There Goes My Baby" as they handed over the keys?
kvelsey@observer.com