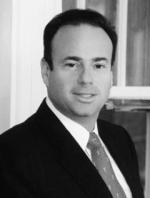 The Freedom to Marry coalition announced today that State Democratic Party Chairman Jay Jacobs has joined their push to get marriage equality into the platform at the Democratic National Convention.
"Nearly a year ago, New Yorkers stood united in supporting full marriage equality for all loving and committed families, and Democrats led the way," said Mr. Jacobs.  "We now see first-hand how marriage improves the lives of gay couples and their families, and strengthens businesses and communities throughout the Empire State.  Marriage equality is simply the right thing to do, and that's why I strongly believe that the Democratic Party should stand united for a freedom to marry plank in our national Democratic Party platform." 
We wrote about how President Barack Obama is facing fierce pressure over the language of the normally ignored platform at the DNC this summer. If gay marriage advocates make a big push for this then, it could either succeed and risk alienating some socially conservative Democrats, or fail, and lead to the convention chaos.
In the spring, we asked Freedom to Marry chair Evan Wolfson about the possibility of a convention walkout if the plank is denied.
"It is way premature to have any conversation about that," he said then. "The process hasn't even begun yet. We have begun the conversation. We believe we are talking with friends and people who are mostly in support of the freedom to marry and we have every reason to believe this will be in the platform."
Mr. Jacobs was joined by ten other party chairs, including  John Burton (CA), Joan Wagnon (KS), John Walsh (MA), Ken Martin (MN), Jon Wisniewski (NJ), Meredith Wood Smith (OR), Boyd Richie (TX), Jake Perkinson (VT), Dwight Pelz (WA), and Mike Tate (WI).
 "Today still more Democratic Party leaders, including New York state party chair Jay Jacobs, joined Freedom to Marry's call for a freedom to marry plank in the Party Platform. These state party chairs know that at its best the Democratic Party fights for freedom, fairness, and families," said Mr. Wolfson.  "These state chairs represent diverse states and a diverse range of constituents, including the biggest states in America from coast to coast, critical swing state voters in Wisconsin, and voters combating a cruel proposed antigay constitutional amendment in Minnesota. But whether from red, blue, or purple states, these party leaders know that including the freedom to marry in the 2012 national Democratic platform is not just the right thing to do, it's the right thing politically."