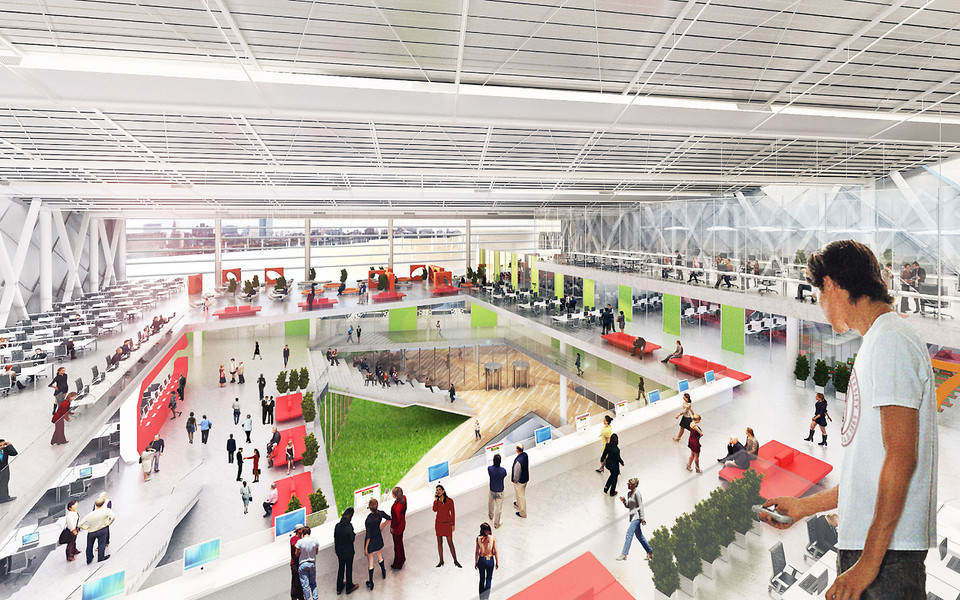 After they came after our hummus, it was only a time before they came for our mobile app engineers.
Anti-Israeli groups set on depriving New York of two of its most important commodities have moved on from the dowdy old Park Slope Food Co-op to the shiny new Roosevelt Island tech campus. What do both have in common? A commitment to the environment and Israeli imports. Curbed has spotted a new group, New Yorkers Against Cornell-Technion, dead set on stopping the new tech campus, Mayor Bloomberg's biggest achievement since the smoking ban, because of the affiliations of Cornell's lesser-known (on these shores) partner.
According to the New Yorkers Against Cornell-Technion's website, Technion is complicit in every nefarious Israeli deed from the settlements to circumcision.
What the public was not told is that The Technion is complicit in Israel's violations of international law and the rights of Palestinians, specifically by designing military weapons and developing technologies that are used to drive Palestinians off their land, repress demonstrations for their rights, and carry out attacks against people in Lebanon, Gaza, and elsewhere.  For these reasons, The Technion is directly implicated in war crimes.

Furthermore, The Technion practices institutional discrimination against Palestinian students by severely restricting their freedom of speech and assembly, and rewarding Jewish students who, unlike Palestinians, perform compulsory military service in Israel.  This is in direct contrast to Cornell University's founding values of universalism and inclusion embodied in the university's motto "any person any study".  Any collaboration with The Technion makes a university likewise complicit.
Emphasis theirs, and while there is no mention of circumcision, Alan Dershowitz would agree that that cannot be far off.