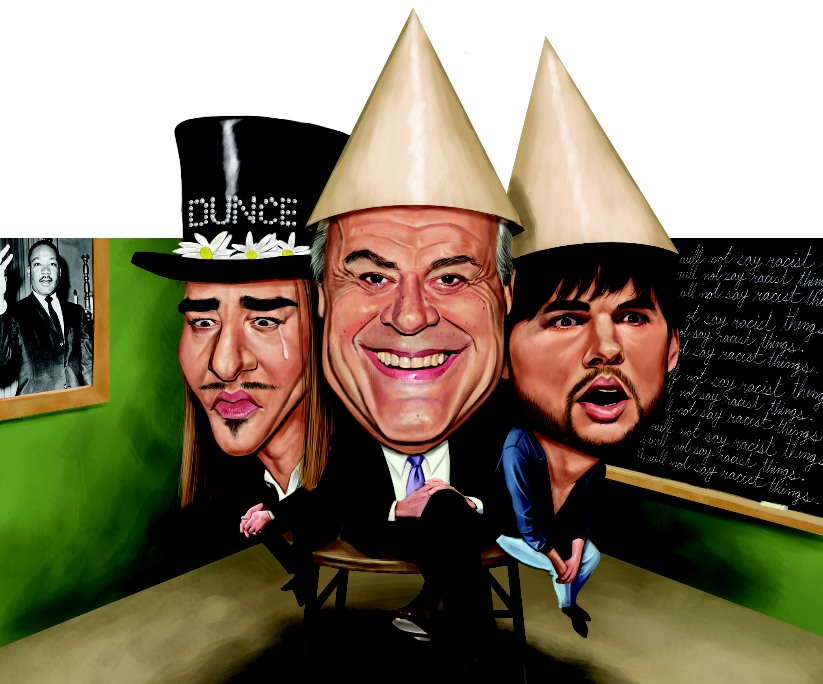 Two weeks ago, Phil Mushnick, a respected veteran sports writer for The New York Post, published a column about the Brooklyn Nets' new brand identity, as designed with the help of Jay-Z. The team—previously known as the New Jersey Nets—had switched their colors to black and white. "Why not have him apply the full Jay-Z treatment?" Mr. Mushnick suggested, referring to the team's part-owner. "Why the Brooklyn Nets when they can be the New York N——s. The cheerleaders could be the Brooklyn B—hes or Hoes …"
Once upon a time, a remark like that would have led to a call for Mr. Mushnick's head … or at least a resignation. And while several media outlets picked up on the story on their Web sites, the "scandal" was a non-starter. Mr. Mushnick was not reprimanded by The Post. Forbes even defended him.
If the story of Mr. Mushnick seemed novel, though, it was only because it didn't happen on Twitter. At times, it seems as if the microblogging platform was designed to ease the glide path of users' feet directly into their mouths as they dash off unthinking, offensive commentary: Cee Lo Green calling a fan of The Voice 'gay'; CNN commentator Roland Martin's homophobic tweets after the Super Bowl; Chris Brown being Chris Brown (his response to a hater: "Grow up n——a!!! Dick in da ass lil boy.")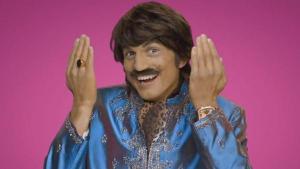 Nearly four years after the election of a black man as president, intolerant attitudes are having a cultural moment. And one inspiration may well be Mr. Obama himself, whose occupation of the White House seems to have been misinterpreted as a signal that the country has overcome the ugliness of its racist past and we are now all free (at last) to air our most contemptible prejudices.
Of course, not all racists, sexists, anti-Semites and homophobes are created equal. There's the bilious misogyny of a Rush Limbaugh and the unhinged anti-Semitism of a John Galliano or a Mel Gibson or a Delmon Young. There's the mass-stupidity of all of those Hunger Games fans outraged by the casting of an African-American actor as a character they thought was white and the semi-ironic, "hipster racism" displayed by Lesley Arfin, a writer for the HBO show Girls.
The latter form was dubbed "ironic racism" after Ms. Arfin responded on Twitter to criticisms that the show didn't feature enough women of color, cracking, "What really bothered me most about Precious was that there was no representation of ME."
The tweet, quickly deleted, spurred bloggers to uncover other damning evidence of Ms. Arfin's racist attitudes—including a 2007 interview on the Huffington Post, in which she noted the n-word "was a great word. It packs so much punch." (To give more context, Ms. Arfin was asked to pick between three 'hate' terms as her favorite.) Gavin McInnes, Ms. Arfin's former employer at VICE, jumped to her defense—not that he's an especially respected authority on tolerance.
It seems that with the rigid speak-no-evil precepts of political correctness now as out of fashion as stonewashed jeans, the rules have become a little fuzzy. It's interesting to see just what sort of parochialism is forgiven and what is not. The hit Comedy Central series Tosh.0 includes a segment called "Is It Racist?" that is itself, arguably, racist (it's definitely stupid). Meanwhile, ESPN employee Anthony Federico was fired for headlining a story about Jeremy Lin "A Chink in the Armor," though he later claimed the implication was inadvertent. There was Ashton Kutcher's controversial "brown face" ad for PopChips and Jon Hamm's not-that-controversial blackface in a special episode of 30 Rock.
It seemed an auspicious time for lunch with Taki Theodoracopulos, the charismatic 75-year-old Greek socialite, pundit and founder of The American Conservative, who has been making racist remarks—and getting away with it—for decades now. Despite a reputation for venomous rhetoric, his byline has graced the pages of Hamptons Magazine, Vanity Fair, The New York Press, The Spectator, The Sunday Times, Esquire and Newsweek.
More recently, Mr. Theodoracopulos has been writing mostly for his own Web site, Taki's Magazine. While the site bears the tagline: "Cocktails, Countesses & Mental Caviar," it is perhaps better known for a collection of race-baiting essays and blog posts by a rogue's gallery of politically incorrect luminaries, including Pat Buchanan, Mr. McInnes and Redneck Manifesto author Jim Goad. In early April, the site posted an essay by John Derbyshire called "The Talk: Nonblack Version," about what children should know about African-Americans ("Avoid concentrations of blacks not all known to you personally … Stay out of heavily black neighborhoods"). Mr. Derbyshire was also a contributor to National Review, but not for long. The Review's editor, Rich Lowry, quickly cut him loose, writing that the post "constitutes a kind of letter of resignation."
Mr. Derbyshire quickly retreated from the public stage, and the news that he was undergoing chemotherapy for chronic lymphocytic leukemia may have even garnered him some sympathy points. But just a month later, Mr. Derbyshire landed a new gig on VDare.com, an anti-immigration site. His first article extolled the virtues of white supremacy.
Mark Potok of the Southern Poverty Law Center wasn't surprised by the development. "More often than not, real racism lies right below the surface, and what holds it back is fear of criticism or fear of losing one's career," he said, noting that the center considers VDare a hate site.
Such outspoken racism is increasing, he said. "At a macro-level, what we're seeing is a lot of white people feeling like they are losing their country … that after Obama's election, they're drowning in a tide of color."