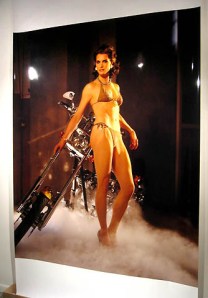 The Art Newspaper has a think piece today by Laura Gilbert that ruminates on how American artists used to appropriate copyrighted material all the time, and how it seems like it isn't done any more.
From the piece:
Koons hasn't stopped using copyrighted material but now gets licences first—his "Popeye" series, shown in 2009 at London's Serpentine Gallery, is just one example. Koegel says that although responses to Koons's requests vary, "hordes of people" have granted permissions, including United Feature Syndicate, which had earlier sued him, and Marvel Comics.
Richard Prince, of course, is a major exception. Read it here!