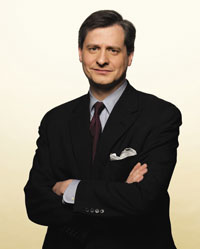 We wonder if apartment 8C at 25 East 86th Street also comes with Pulitzer Prize-winning power? Well, at the very least we know that the three-bedroom co-op, owned by Random House executive and former Newsweek editor Jon Meacham and wife Margaret comes with a lot of built-in bookshelves. (One must store research materials and extra copies of one's presidential biographies somewhere, right?).
The apartment has just sold to Nancy Han (we wonder if it's the ABC News Executive Producer Nancy Han? From one newshound to the next?) for $2.85 million.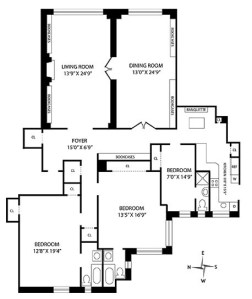 The Meachams have, apparently, relocated to 6,000 square-foot home near Nashville. The Belle Meade home sits on four acres and was, apparently, a former Junior League of Nashville Decorator's showhouse that came at the bargain price of $2.15 million. We suppose the Southern-born couple had enough of living up North?
It would be hard to imagine a place that's better-suited to such a history-minded man than the bright prewar apartment he's just left behind. Built-in bookcases in the foyer, a wood-burning fireplace in the living room and looks of reading nooks (the couple had even turned the grand dining room into a dining room/library).
Such details apparently drew in Ms. Han, who paid more than the $2.79 million ask, and we assume at least one competing bidder. Listed with Stribling's Alexa Lambert, the apartment spent less than a month at the market before Ms. Han scooped it up.
We suppose the Meacham's new spread will come with much more space for book shelves. Heck, it probably comes with a library.
kvelsey@observer.com