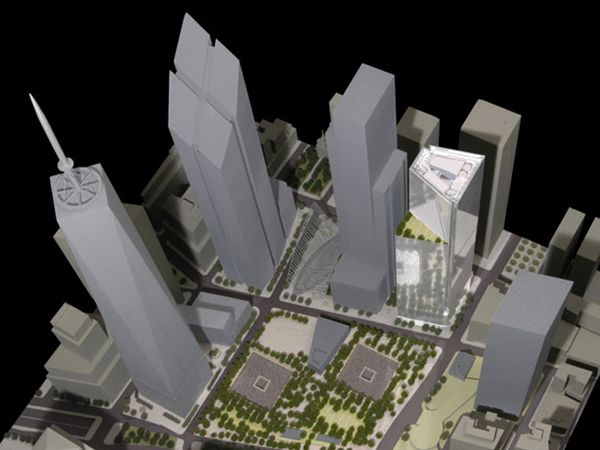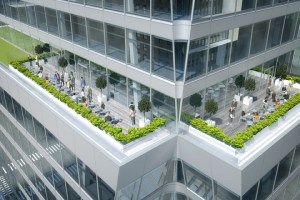 Maybe we were wrong, maybe 4 World Trade Center, rather than going unnoticed, is one of the hottest properties in the city. After all, it caught fire yesterday.
Terrible jokes aside, there are some serious amenities, beyond the views and nifty notched corners, that could attract some of those tentative tenants to the building. One in particular is a roof garden at the 56th-story roof garden.
We were reminded of this while browsing a slideshow on Curbed of 7 Bryant Park (the Hines-developed beauty formerly known as 1065 A of A that just got financed) that also happens to have a nice little terrace at the tower's setback.
Still, that is nothing compared to what is on offer at 4 World Trade, which you can see around the 2:30 market in our video. "The right tenant can basically do whatever they want up here," Jeremy Moss, director of leasing for Silverstein Properties, told us during our tour. "It's a rare amenity."
Indeed, and surprisingly comfortable for being many hundreds of feet up in the air. For illustrative purposes, The Observer has mocked up the terrace in the above image.