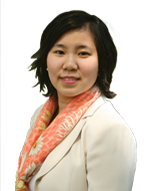 Assemblywoman Grace Meng is running in the crowded race for the seat in Queens' 6th congressional district and it doesn't seem like her busy political schedule is leaving her with any room for romance. Today was Ms. Meng's wedding anniversary with her husband and she invited her Facebook friends to decide how they would mark the occasion, going door-to-door or to a subway stop to meet potential voters.
"Happy anniversary to my loving husband," Ms. Meng wrote in a post on her Facebook page. "Door-knocking or subway stop-you get to decide how we celebrate. :)"
Hopefully, Ms. Meng's husband understands her need to stay on the campaign trail. There are just over two weeks to go until the Democratic primary on June 26 and Ms. Meng is in a heated battle with her main opponent, Rory Lancman, who has accused her and the Queens Democratic Party, which gave her its endorsement, of engaging in assorted nefarious misdeeds to bolster her campaign.
See Ms. Meng's Facebook post below.