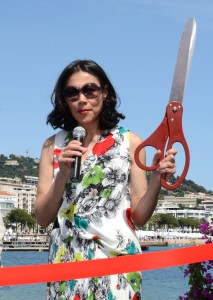 Today host Ann Curry has hired attorney Robert Barnett to represent her in negotiations with NBC as the network transitions her to a new job within the company, reports The New York Times.
Morning show watchers think Ms. Curry and her recently re-upped co-host Matt Lauer's lack of chemistry has contributed to the longtime front-runner getting beat by rival Good Morning America this spring.
Her most likely replacement is 9 a.m. host Savannah Guthrie, and Ms. Curry is said to be interested in a newsier post, perhaps as a foreign correspondent. Mr. Barnett brokered a similar deal for Christiane Amanpour, who left ABC's The Week and became a "global affairs anchor" at the network, as well as an anchor at CNN.
They say she'll be out by the Olympics.