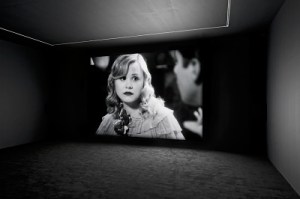 Austria is the next artist out of the gate with its 2013 Venice Biennale pick, Art Review's website reports. The lucky honoree is Mathias Poledna, a Vienna-born artist who works in Los Angeles.
Mr. Poledna is perhaps best known for his film installations, though he works in a variety of media, using material he uncovers from investigative projects into various historical events.
New Yorkers may recall Mr. Poledna's Crystal Palace work, the hypnotic fourth-floor-filling film installation that the New Museum commissioned from him and presented in 2009. He also participated in the 2006 Whitney Biennial.
His other New York appearances include a group show of work from the Generali Foundation presented at the Austrian Cultural Forum in 2007 and the show that Galerie Daniel Buchholz organized at Metro Pictures in 2006.
If you're interested in Mr. Poledna's work, your best bet is to give one of the following galleries a ring: Bucholz in Berlin and Cologne, Meyer Kainer in Vienna and Richard Telles Fine Art in Los Angeles.