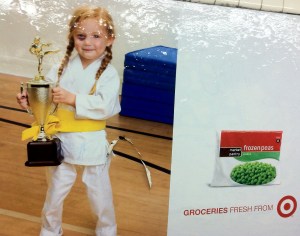 We here at The New York Observer have no problem with the portrayal of little girls as kick-ass athletes. Break the glass ceiling! But this Target advertisement, found on the subway station at Carroll St. in Brooklyn made us a little uncomfortable.

Sure, this ad is showing a girl who is smiling and obviously happy with her trophy, implying that she is the victor of whatever Hunger Games karate class she's enrolled in. On the other hand, you have to wonder about the judgement of an agency that thinks that I bruised child will help sell peas.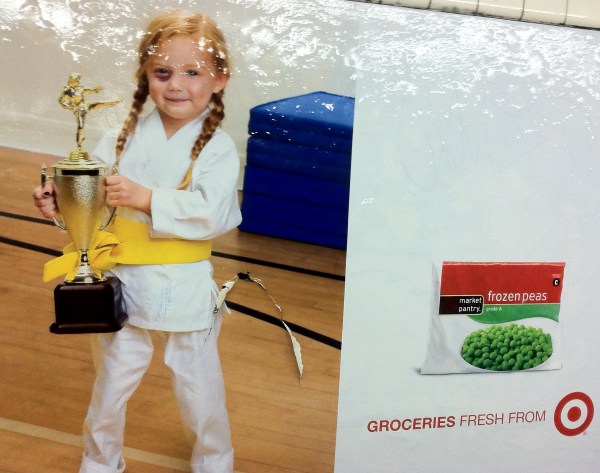 It doesn't help that we originally thought that this was a poster for a charity for abused children. Or possibly next season's SVU.