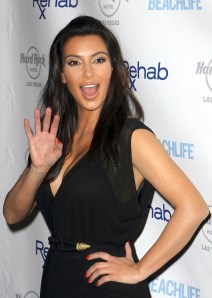 What the media industry lacks in earning potential it makes up for in self-congratulation. A killer scoop might not make you rich, but it will put you in front of the judges of the National Magazine Awards, the Pulitzer nominating committee, and whoever's curating Longreads these days. And if your Roger Ebert profile doesn't win the Ellie for feature writing this year, well, that's just fuel for the chase of the next perfect profile subject, the one that will render your byline immortal.
But what about the writers, reporters and editors who take on the thankless task of feeding our national addiction to celebrity news? US Weekly, Star, Life & Style, OK, People.
"For an entire ant colonies of professional word producers, next year never comes, hope never returns," writes Vanity Fair columnist and media critic James Wolcott this month. "No guild or institution honors what they do; no banquet halls are rented to host their futile festive presentation ceremonies. They are the unknown soldiers of the journalistic trade, the unsung utility players never called out of the dugout for a curtain call."
Jezebel has its "Midweek Madness," of course, but the tabloid report card is more interested in fact-checking their fabrications than in judging the pseudo-journalistic art on its own terms.
Happily, Mr. Wolcott has arrived to end this industry-wide snub with a new award called "The Kimmie," for the lifeblood of the trade, Kim Kardashian. His winners are guaranteed to inspire a renaissance of respect for the purveyors of "Brangelina" and other fine portmanteaux. Look! There's even an award for "Best Multi-Part Investigation."