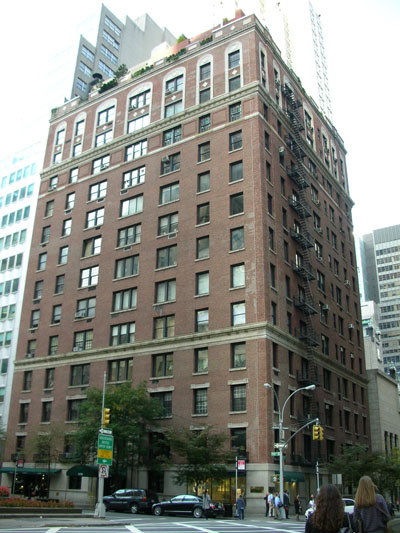 Former Reebok C.E.O. Carl Yankowski's two-bedroom co-op at 470 Park Avenue enjoyed a brief workout on the market since being listed in October, but nothing too grueling.
Now Alice Jackson Goldet has picked up the $2.5 million pied-a-terre at ask, according to city records.
Mr. Yankowski, who knows his way around a corporate boardroom (he's held positions at the top of the pecking order at Polaroid, Pepsi, GE, Sony) appears to be nearly as adept at moving real estate.
And Prudential Douglas Elliman broker Lillian Kramer Wolf did it all without any listing photos!
The former Polaroid V.P. couldn't be bothered to snap a few pictures of his abode? Even if Polaroid film is going for a king's ransom these days, it's not like Mr. Yankowski, the man who famously wore a bespoke suit embroidered with gold pinstripes during Palm's IPO, is short on cash.
But we expect that the New York apartment may not be a top priority for Mr. Yankowski and dog-loving wife Patricia Petraglia. Mr. Yankowski has Ambient Devices to lead, Ms. Petraglia has Sussex spaniels to show, and they have a ranch in Dover, Mass. to tend to.
At least the 12th-floor aerie—a bright, 1,700 square-foot space with "ultra-high ceilings" and views to the north and the east—sounds lovely.
And, as one might expect of a man with so many high-powered, high-tech positions, it is sound and internet-wired with a computer-controlled lighting system. No word, unfortunately, on whether or not the building has a gym.
kvelsey@observer.com