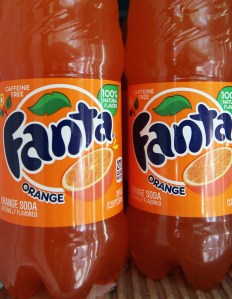 Governor Andrew Cuomo discussed New York City's plan to restrict large soda containers on former Governor David Paterson's radio show this evening, and while he declined to wade into the debate, he did give some cover to Mayor Michael Bloomberg by musing about the productiveness of the experiment.
"I don't believe that this proposal can do any harm, Governor," Mr. Cuomo said, noting he hadn't yet seen the specifics of the plan. "Obesity is a major problem and it is a problem that we desperately need to address."
Mr. Cuomo then argued that if the soda ban becomes staunchly opposed by the public, the city's voters can simply elect a mayor who promises to undo it in 2013.
"I also think people now will have a chance to react to  it," he said. "It will be reviewed by the next mayor. It will be discussed during the mayoral campaign. If people really object to it, the next mayor can just undo it. It's done … by mayoral fiat."
"I don't think you can do a lot of harm in the interim, as I said, I think you can only do good," he added. "I'll leave it at that."
Mr. Paterson was unsurprisingly sympathetic to the idea. Like Mr. Bloomberg, he had pushed for a soda tax when he was governor, so he clearly believes in government action to combat obesity by reducing sugary beverage consumption.
As a side note, the former governor also had some fun to introduce the topic.
"We were talking about the wide listenership we've had today governor, that some people in Albany are listening," he began. "Some of these listeners have called in."
"Let me just look on this page," the legally blind Mr. Paterson said, rustling a piece of paper for effect. "Have you ever heard of Fred Dicker of the Post?"
"Never. Never," Mr. Cuomo jokingly responded (Mr. Cuomo's rare media appearances are usually confined to Mr. Dicker's radio show).
Mr. Paterson proceeded to tick out a list of callers who asked him to inquire about Mr. Cuomo's position on the soda ban proposal.
"Ken Lovett? Hang up. Hang up," Mr. Cuomo quipped at one point when the prominent Daily News reporter's name came up.