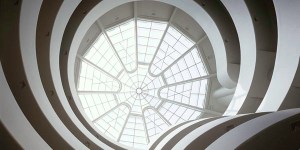 The Solomon R. Guggenheim Foundation announced two new trustees yesterday, Charles M. Diker and Elizabeth Richebourg Rea. Mr. Diker will serve as trustee and Ms. Rea will be an honorary trustee.
Mr. Diker is chairman of the board of Cantel Medical Corp and director of the Loews Corporation. Ms. Rea, a curator and photographer, started her career as coordinator of art lending and art advisory services at the Museum of Modern Art, and went on to be a curator at the Leo Castelli Gallery and, later, director of the Castelli/Feigen/Corcoran Gallery.
In a joint statement, William L. Mack, chairman of the Guggenheim Foundation, and Jennifer Blei Stockman, the foundation's president, said:
The Foundation will benefit greatly from Chuck's business acumen, his knowledge of modern and contemporary art, and his vast experience serving many cultural institutions. Elizabeth's professional experience and her deep personal interest in the visual arts will bring an important dimension to the Board.