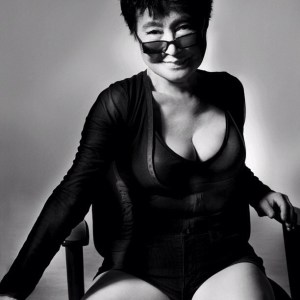 Yoko Ono just opened a show at London's Serpentine Gallery and the U.K. edition of Vogue magazine this month offers a photo of the artist taken by Nick Knight.
We're going to tread lightly here and just point out that on this side of the pond, Ms. Ono generally plays the buttoned-up doyenne of '60s art that she is.
A full photo feature of Ms. Ono over the years is available at the Vogue U.K. website.