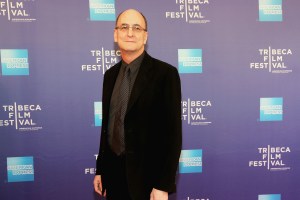 By the third week in May, the Metropolitan Opera's 2011-12 season had been over for a week or so. Not that an opera company's summer is really a break. Most of July is spent planning, and by August preparations are underway in earnest for the start of the season in September. The final week or so of May, however, is a reliable respite. The phones slow down; staff members usually get away for a few days.
But the tiny, gossipy opera world started from its slumber on May 21, when Daniel J. Wakin reported on The New York Times' website that Opera News, the magazine published by the Metropolitan Opera Guild (the nonprofit foundation that promotes opera and gives grants to the Met), would no longer be publishing reviews of Met productions. The decision had been made by Peter Gelb, the Met's general manager, who had been upset by two recent articles in the glossy: a scathing review of the new production of Wagner's Götterdämmerung and an essay by one of the magazine's editors that criticized the Met's artistic direction more broadly.
In journalism, three's a trend, and this was the third instance of Mr. Gelb's high-handed efforts to suppress critical outlets. Last August, the Met asked a blogger to stop publishing his listing of future Met seasons—he did—and last month Mr. Gelb personally asked the radio station WQXR to remove a blog post that ragged on him. The station complied.
So Mr. Wakin's web post was more than just a news article; it was a genuine trend piece, and since The Times covers high culture and culture in New York aggressively, it ended up on the front page of the paper the following day. This found it a far wider readership than the usual opera story; friends of mine who couldn't care less about opera were suddenly asking me about Opera News. The response was an immediate onslaught. Alex Ross, on The New Yorker's blog, wrote that "the episode only intensified questions about Gelb's fitness to lead the institution." On the Washington Post's blog, Anne Midgette was more blunt: "the takeaway now seems to me to be that Gelb is losing his mind."
Even if he isn't mentally ill, it seems that Mr. Gelb, like the rest of his staff, could use a vacation. It was a dispiriting season for New York's opera critics, and doubtless a draining one for him. Lacking any justification at all to call Robert Lepage's production of Wagner's Ring cycle a success, the Met is currently trying to manufacture an aura of "controversy" around it, but that's a little like saying that there's "controversy" among scientists about climate change.
What has been lost in the shuffle of the Met's recent P.R. debacle is the fate of its music director, James Levine, whose persistent ailments have caused him to cancel all his performances next season. The word is that he intends eventually to return, but who knows?
I have been thinking a lot about Mr. Levine lately, and not just because the increasingly rudderless Met is in need of someone to handle its artistic direction. I've been thinking more about his style. Even if Mr. Levine's musical-historical eminence is taken for granted in New York more than it should be, his conducting was always acknowledged as having weight. It had grandeur and size. (The downside of this is that it was sometimes, particularly in Wagner, eye-rollingly slow.)
The trend lately has been for something quite different. Few had kind words for the Ring production, but many critics did praise the conducting of Fabio Luisi, the Met's principal conductor and, some say, music director in waiting. In many cases this functioned as a rhetorical strategy—a way of conspicuously not disliking everything, thereby making the most pungent criticisms count—but some writers did seem to respond to Mr. Luisi, who is also the conductor of the Vienna Symphony.
In Wagner, Mr. Luisi has said that he is all about transparency, lightness, subtlety: a corrective to sludgy Ring performances. But that sludginess is a straw man, and conductors have been advocating for "lighter," more detailed versions of the Ring for decades now. When it comes to Mr. Luisi, you're usually more aware of what's missing than what's been put in its place. The conductor's touch often felt less light than affectless; maybe it was transparent, but the result was that you saw, and heard, very little. The Ring cycle closes with an apocalypse, the collapse of the gods' regime, and Wagner's arching theme of redemption through love. In Mr. Luisi's rendition, the music might have been depicting a pleasant day in the park. Heaviness is not always the enemy when it's profundity you're going for.
This heaviness-versus-lightness debate flared up again on May 24 at a concert performance of Strauss's Salome at Carnegie Hall featuring the mighty Cleveland Orchestra under the direction of its mercurial music director, Franz Welser-Möst. (Mr. Welser-Möst, like Mr. Luisi, also has an Austrian appointment; he leads the Vienna State Opera.)
His conception of Salome—which is often rendered as a bludgeon of sound—was streamlined, lyrical, sometimes oddly aloof. There were advantages to this approach: The early scenes were eerily offhand, making the eventual catastrophe even more powerful. The "Dance of the Seven Veils" began liltingly. Yet unlike Mr. Luisi's Ring, Mr. Welser-Möst's Salome rose to its climaxes. The unleashing of the seventh veil had a seventh-seal fury, and Mr. Welser-Möst had the great dramatic soprano Nina Stemme on his side for the final scene.
Appearing in evening wear, her Salome was vaguer than it might be in a staged production, and she made no effort, either in voice or interpretation, toward demonstrating that the character is a teenager. This was a pure-sound kind of evening, and Ms. Stemme obliged with volume and warmth. In the final scene, she astonished a New York audience who has this spring been given Natalie Dessay, Deborah Voigt (Mr. Luisi's Brunnhilde) and Karita Mattila—redoubtable divas all, but none currently capable of anything approaching Ms. Stemme's rich flood of tone.
Some critics found Mr. Welser-Möst's conducting overly slight. Unlike Mr. Luisi's Ring, though, its lightness revealed an erotic Orientalist fantasia—not the scherzo Strauss said he wanted, but a legitimate alternative, as self-conscious and detached as Salome herself.
Perhaps I had been readied for a lighter Salome by seeing Werner Schroeter's strange, mesmerizing 1971 film version of the Oscar Wilde play upon which the opera is based at the Museum of Modern Art the day before. Set on a ruin in Lebanon, Schroeter's film is more a whisper than a scream. The action takes on a queasy aspect when the main characters are actually adolescents: Salome's petulance and Jokanaan's self-righteousness finally seem crushingly equivalent.
The mood has the precision and wrongness of a dream; music from the opera plays at incorrect moments. There is a sense throughout of something very strange and tense, which should be the fundamental quality of Salome and was present throughout the Cleveland ensemble's idiosyncratic, riveting performance.
editorial@observer.com