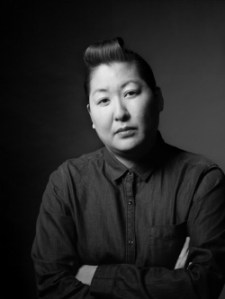 The Institute of Contemporary Art at the University of Pennsylvania has named Amy Sadao as its new executive director. Ms. Sadao, who has led the New York-based Visual AIDS nonprofit for the past decade, will start at the ICA on Sept. 1. Nelson Santos will replace her at Visual AIDS.
In a letter to Visual AIDS supporters, Ms. Sadao wrote, in part:
"My work at Visual AIDS has been the most rewarding time of my life. I am awed and inspired by the courage and generosity of the artists and activists who use contemporary art in new and provocative ways to focus attention on HIV."
University of Pennsylvania President Amy Gutmann said of the future ICA executive director, in a statement released to press:
"She has an especially strong commitment to forging collaborations across a wide range of diverse communities and placing art at the center of dialogue about the most significant intellectual, political, and social issues of the contemporary world."
Congratulations, Ms. Sadao!