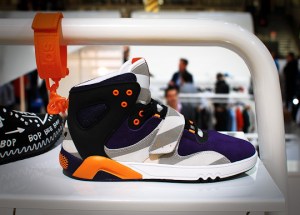 Last night, Adidas (ADDYY) decided to pull from shelves one of their limited-edition sneakers, after a controversy accusing the company of releasing a product with racial overtones took hold of news cycles yesterday.
Yesterday evening, after the story about a shoe began to run at the top of sites around the country, The Observer ran a piece explaining the creative origin of the shoe, something nearly every other news outlet running a story about the sneaker neglected to mention: It was very plainly and clearly inspired by a My Little Monster, a 90s cartoon, something that emerges as a common theme in Jeremy Scott's work.
Scott nor Adidas had mentioned this throughout the controversy. Furthermore, the sneaker hadn't been news since January. How, we wondered, did the sneaker get railroaded so quickly? What was the viral timeline of this story—which had a beginning and an end, and moved at an astounding pace—like?
As far as we can tell, it went like this:
January 31, 2012: Jeremy Scott's JS Roundhouse Mid 'Handcuff' for Adidas is announced, and fashion blog High Snobiety picks it up.
June 14, 2012, 5:33 AM: Almost six months later, Adidas posts a photo of the sneakers to their Facebook page. "Tighten up your style with the JS Roundhouse Mids, dropping in August. Got a sneaker game so hot you lock your kicks to your ankles?" The first few comments on the Facebook page: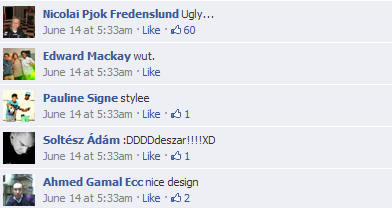 June 14, 2012, 5:40 AM: One Facebook fan of Adidas asks: "my pet monster?"
June 14, 2012, 4:20 PM: Shadow and Act, an IndieWire film blog about African-American cinema, posts about the shoes after one of their contributors sends in link to Adidas' Facebook page.
Maybe inspired by "slave-movie-fever" perhaps? Adidas brass looking to capitalize, as Anthony noted in his email? Or is this just entirely unintentional on Adidas' part, although ignorant of what the design of these new kicks might suggest to some? Or not even worth discussing?
June 15, 2012: An NBC Blog, The Grio, posts about the shoe, linking to the IndieWire post.
June 16, 2012, 1:44 PM: A Syracuse professor posts to YourBlackWorld.net with the headline "Adidas Releases New Slave Shoes with Shackles and All."
June 17, 2012, 1:19 PM: Hip Hop Wired posts about the sneakers, linking to IndieWire.
June 18, 2012, 9:09 AM (GMT): Huffington Post UK picks up the story, linking to both IndieWire and YourBlackWorld.net, and quotes extensively from the Facebook page.
June 18, 2012, 10:43 AM (EST): The New York Daily News picks up the story on their site, using the IndieWire post as a source, but incorrectly cites sneaker blog Kicks on Fire as debuting the shoes in February.
June 18, 2012, 11:35 AM: The Huffington Post US picks up the story in an unbylined post, correctly identifying the sneaker's drop-date, but linking only to Adidas' Facebook page. They're the first to get quotes from both Adidas and Jeremy Scott denying any racial motivations to the shoe.
June 18, 2012, 11:05 AM: DrJays.com, a lifestyle site, picks the story up. Their story is later linked by USA Today.
June 18, 2012, Noon: The story is beginning to go viral. Rush Limbaugh discuses the shoe on his show that morning, and the transcript—released almost instantly—reads:
If you show 'em to a black guy and they think slavery… And he had no idea it was coming, so I'll defer. I'll defer on this one to [Limbaugh acquaintance] Mr. Snerdley with his 100% slave blood. What do you bet these shoes never see the light of day? A couple or three pairs will end up on eBay. They'll be collectors items. They'll be sold. They'll show up on a Hitler video or something like that. (laughing)
Fox News posts it, and puts it on their news wire. The Christian Post picks it up and quotes from YourBlackWorld.com and the New York Daily News' report (the post, dated for this morning, was indexed by Google yesterday afternoon).
June 18, 2012, 5:13 PM: The Observer posts the actual inspiration for the shoe, which was not—as widely reported or speculated—human slavery.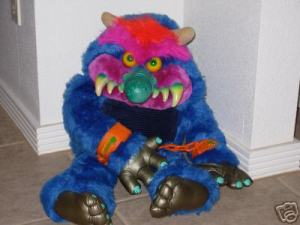 June 18, 2012, 6:48 PM: Jeremy Scott Tweets out a picture of the toy that inspired his shoe. At 6:52, he Tweets out the Observer's report, ostensibly confirming our theory about his work.
June 18, 2012, 8PM: Later in the evening, word gets out that Rev. Jesse Jackson has released a statement denouncing the shoe.
Jackson told CNN this morning:
"I am stunned at the insensitivity," Jackson said. "It was a gross insult. We were prepared to engage in a boycott in 50 markets. We contacted Adidas yesterday and contacted [National Basketball Association Commissioner] David Stern, who, in turn, within a few minutes called Adidas and had it cancelled. They cancelled it because they got a call from David Stern and the threat of a real boycott," Jackson proudly declared.
June 18, 2012, 8:36 PM: Adidas announces that they're canceling the shoe.
June 19, 2012, 3:43 AM: The New York Post files a story about the shoes to go on the 15th page of today's paper. The only sources quoted are users from Facebook, and the Adidas PR rep.
June 19, 2012, 3:15 PM: The words "Jeremy Scott racist" index 221 results from the last 24 hours on Google News, despite fairly irrefutable proof that designer Jeremy Scott had no intention of offending anybody so much as paying tribute to a 90s cartoon he liked.
fkamer@observer.com | @weareyourfek