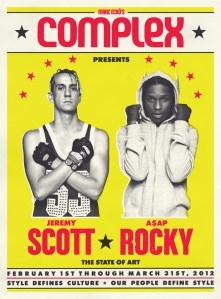 The worlds of fashion, sneaker culture, and political correctness have collided head-on today when—for Monday "kicks," as it were—The Internet has managed to turn out an ostensibly race-lined fashion controversy.
Designer Jeremy Scott—who appeared alongside Harlem rapper A$AP Rocky on a recent Complex cover—has a line of apparel with Adidas. It's another entry in the longstanding (but recently flared up, over the last few years) trend of collaborations that pairs highbrow designers with ubiquitous consumer brands.
One of the pieces in the Jeremy Scott/Adidas collaboration is the JS Roundhouse Mid 'Handcuff' sneaker, which was announced—much to the delight of sneakerhead blogs—in January.
The shoe looks like this: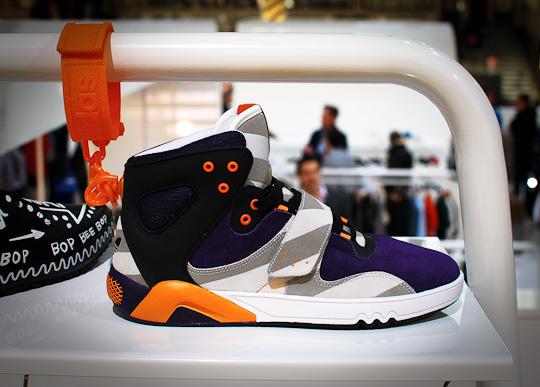 Somehow, nearly six months after the sneaker was announced, someone on The Internet has managed to procure enough outrage in one place for news outlets to latch onto it. An MSNBC.com headline reads:
Adidas criticized for 'shackles' sneakers, denies link to slavery
They even managed to get an Adidas rep to deny a connection to slavery:
"The design of the JS Roundhouse Mid is nothing more than the designer Jeremy Scott's outrageous and unique take on fashion and has nothing to do with slavery," a representative for the shoemaker told TODAY.com by email. "Jeremy Scott is renowned as a designer whose style is quirky and lighthearted … Any suggestion that this is linked to slavery is untruthful."
Adidas is correct: There was nothing about the idea of slavery that inspired Scott's design. What they likely won't say—because of copyright law, and because they don't want to damage their relationship with a designer like Scott by speaking explicitly to his inspirations—is what it is (pretty explicitly) inspired by:
90s cartoon/toy sensation My Pet Monster.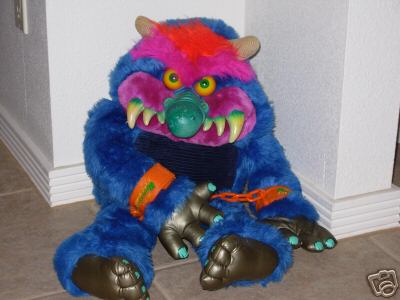 Note a few things:
1. The big, plastic cuffs.
2. The purple and orange color scheme. Which matches that of the shoe's.
3. The fact that Jeremy Scott has alluded—on multiple occasions—to the inspiration behind the shoe, though not explicitly:
Cartoons were a huge part of my life. I grew up out in the country with very poor TV reception, but I had endless amounts of cartoons on VHS tape…I love Halloween and Monster movies.
He's also culled the inspiration for entire fashion lines explicitly with 90s cartoons in mind: One runway show rolled out direct tributes to The Simpsons and My Little Pony.
Oh, and
4. Sneaker blogs were able to make the connection over a week ago, prior to this "controversy" breaking.
Result: Jeremy Scott is not racist. He just enjoys 90s kids cartoons. Case closed.
fkamer@observer.com | @weareyourfek