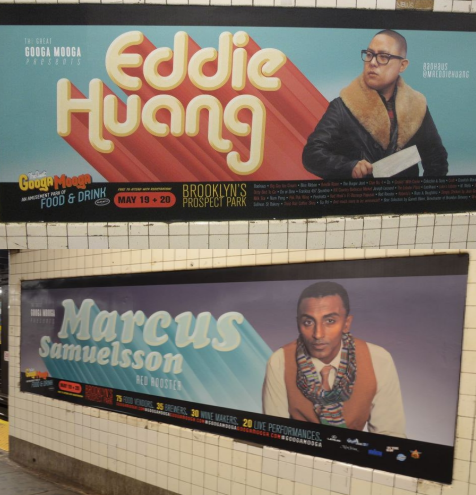 This morning, The Observer published a column by culinary bon vivant, chef, restaurant-owner, and writer Eddie Huang on the matter of Red Rooster, the Harlem fine-dining restaurant serving the nu-soul food of culinary darling Marcus Samuelsson, whose memoir Yes, Chef comes out this week. The reaction has been—to say the least—fiery.
Now, Marcus Samuelsson himself has weighed in.
In an interview with Paper magazine's website pegged to the book, the site got a question in about today's column—which was none too kind to Mr. Samuelsson's book (which earned a comparison to Rudyard Kipling) or restaurant (and what it means to the neighborhood)—in which Mr. Huang had a Harlem native, rapper-producer Shiest Bubz, accompany him to dinner.
Via PaperMag.com (emphasis ours):
How did you feel about Eddie Huang's piece in the Observer today, in which he basically calls you out as an outsider in Harlem?

I feel that the more you try to be positive, the more you try to make change, and the more people are going to have a point of view on it. It's not like he's a relevant person in this place, but we live in a diverse environment where people have every freedom to comment. I can live with the fact that we have created jobs and that we make people happy. I stand by our work every single day regardless of who has a comment.
We would dare argue: On the contrary, Mr. Samuelsson!*
fkamer@observer.com | @weareyourfek
[*Who, of course, would have to have some idea of Eddie's 'relevance,' having co-signed at least one of the same massive undertakings as he.]