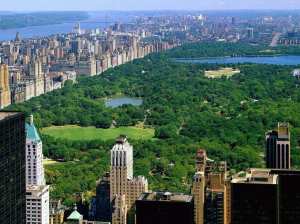 New Yorkers who live on Central Park certainly reap the benefits of parkside abodes, especially when it comes to resale values, but they're less than generous about giving back.
Only 17 percent of parkside denizens have donated to the Central Park Conservancy since 2010, according to a recent story in Crain's by Michael Gross. And Mr. Gross, chronicler of luxury New York real estate and the author of consummate building biography 740 Park should know. Not only does Mr. Gross seem to have his eye on every move that uptown dwellers make, but he's also a parkside resident himself.
And local residents certainly make good use of the most ballyhooed of all New York apartment amenities. As Mr. Gross writes:
According to the conservancy, 550,000 people live within a 10-minute walk of the park, 65% of the 40 million or so bodies who enter annually are regulars (presumably neighbors) who come once a week or more, 31% use it every day, and yet only 55,000 generous souls help pay the 85% of its budget that is raised privately.
Perhaps the most egregious show of non-support comes from 15 Central Park West. Despite the fact that developers Arthur and Will Zeckendorf bought each initial purchaser a one-year membership, only 16 out of 201 households activated them.
"Whether they live here or not, the park elevates the value of their apartments," Terri Coppersmith, the vice president for development and visitor experience told Crain's. "They need us."
Perhaps residents are just waiting for better opportunities to endow benches and lawns? After all, philanthropy doesn't count unless your name is prominently attached to it, right?
kvelsey@observer.com