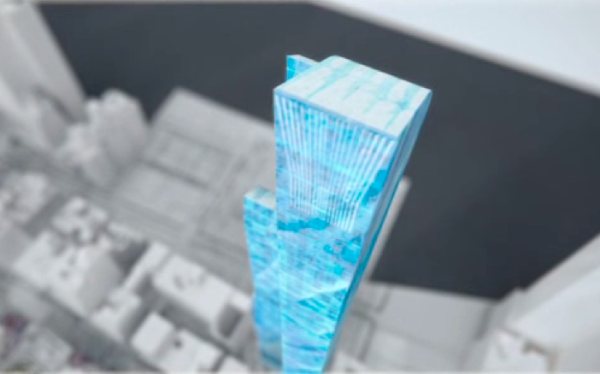 It seems like only yesterday we were standing on the 67th floor of Extell Development's One57, but these towers have a tendency to move fast, and now Gary Barnett has surmounted those final 20-odd floors, bringing his 90-story, record-setting tower to it final height or 1,005 feet over Manhattan.
That record setting price helped Mr. Barnett achieve a record sale on the penthouse, now taking shape, that sold for more than $90 million.
"ONE57 has set the standard for this new era of luxury development in New York City, and this milestone solidifies its impact," Mr. Barnett said in a release.
Slideshow: How does New York's tallest apartment building look? >>
It will still be a year before the project is finished and the billionaires can begin to move in, but at least now we can stop gawking, wondering when the tower might top out. At least we'll try and stop gawking.
Now when is 432 Park going to get moving, so we have something else to keep an ever-watchful eye on.