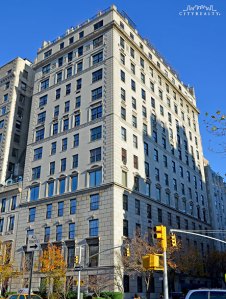 It must be a good time to buy real estate. After plunking down $10 million for a Palm Beach mansion in February Thomas Smith and wife Diane have scooped up a four-bedroom co-op at 1030 Fifth Avenue for $15.5 milllion.
Does Mr. Smith, the co-founder and president of Prescott Investors, know something about the real estate market that makes now a good time to buy? Or is the octogenarian, who lists his company's Greenwich address on the deed, downsizing from some larger place elsewhere?
If there's anything better than buying right now, it might be selling, especially if the Smiths have an even more luxurious place tucked away elsewhere in the city.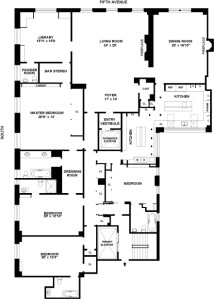 In any event, the sixth-floor pad at 1030, will be a nice place to rest their heads at night. And it's good value too. The couple shaved 7.5 percent off the $16.75 million ask, and only a few months after the property hit the market, too!
Former owners Pamela and George Friedman—she a retired literary agent, he an investor, the both of them one-time wheaten terrier enthusiasts—leave behind a tony apartment with mahogany-paneled library with floor to ceiling bookcases, powder room and wet bar (we're intrigued by the idea of a wet bar in the library).
Naturally, there are also Park views and a master bedroom suite "with private dressing room and spa-like marble bath," according to the listing, held by Warburg brokers Bonnie Chajet and Ronnie Lane.
The building is also, thank goodness, pet friendly, in the event that the Smiths are also dog lovers.
kvelsey@observer.com